Beat Writer breakdown:

Breaking down the Michigan-Notre Dame football game with Chicago Tribune beat writer Brian Hamilton

Posted on Fri, Sep 10, 2010 : noon
Brian Hamilton of the Chicago Tribune took a few minutes to chat about the suddenly important Michigan-Notre Dame football game in South Bend on Saturday.
Both teams are 1-0 entering the 3:30 p.m. game (NBC) and are in the midst of rebuilding projects. Brian Kelly inherited a lot of talent in his first year as coach in South Bend. Rich Rodriguez is in Year 3 of his plan at Michigan.
Last year, former starting quarterback Tate Forcier led a last-minute drive to give Michigan a 38-34 win over the Irish.
Check out what Hamilton has to say.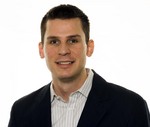 Q: How does Notre Dame deal with Michigan starting quarterback Denard Robinson? Is it anything close to what it had to deal with a week ago against Purdue?
Brian Hamilton: The short answers: Tackle better (well, some players, anyway), and not really. Denard Robinson is a different animal than Robert Marve. Marve was, generally, well-contained in the pocket, but Robinson just moves much, much better. Notre Dame won't make blitzing on every down a priority this year, so the chance for gaping holes that lead to backbreaking fourth-down touchdown runs are not high. That said, when Purdue went with a bit of read-option last weekend, it caught the Irish off guard, and Marve actually did run for a fourth-down touchdown out of a read-option play. But read-option is what Michigan does, so you have to assume Notre Dame will be better prepared for it.
I see the Irish just trying to contain and corral more than attack for big plays, and then attempting to tighten up in the red zone. Michigan should move the ball some. It's whether Michigan can finish drives off that will determine how this goes.
Q: The Irish offense answered a lot of questions Saturday. What's the biggest question you still see overall with this Notre Dame team?
BH: Defensive depth and how extensive the offensive repertoire will be. Even when two starters went down against Purdue and were out for most of the game, the Irish defense held up. I don't know how the attrition, if any, will play out in late October and November, but then this is Week 2. It's going to be whether a five-man rotation on the defensive line can hold up for four quarters. On offense, I know we didn't see the full extent of the Brian Kelly attack -- but I'm also not sure it was that Kelly "held something back." It's more likely that Kelly feels the players can't handle the full menu just yet. That might make it easier for Michigan defenders to sit back a bit and keep the Irish in front of them.
Q: Michael Floyd, when he's healthy, makes opposing secondaries look bad. Is that where Notre Dame can be most effective this week?
BH: Considering that no Notre Dame receiver has ever had more yards against Michigan than the 131 Floyd had last year, yes. It was odd that Floyd went more than a quarter without registering a catch against Purdue, which said to me that teams first and foremost want to run a safety his way and keep the ball out of his hands. I'm going to guess that Kelly will devise a way to get Floyd the ball underneath, or just resolve to throw it up in his general vicinity and expect that the first-round NFL Draft pick talent can outduel the marginal Michigan cornerback he's battling against. It's too much of an advantage -- Floyd versus a patchwork secondary -- not to attack often.
Q: Besides the obvious, what has changed at Notre Dame from under former coach Charlie Weis to current coach Brian Kelly?
BH: I think it's best summarized this way: Kelly is a college coach. The Irish now have "Mental Monday" and "Perfect Practice Thursday" and "Focus Friday." They have an "Irish creed" and "Irish commandments" listed in the locker room. It's all extremely corny and cheesy -- and it's exactly the sort of stuff that 19-to-21-year-old football players buy into. Likewise, the pool table and air hockey table and video games in the player's lounge, where there was just chairs and flat-screens before. Kelly creates an environment where the players want to come to work, where they can balance fun and their football duties, and they don't feel suffocated doing so. Long-run, that's going to pay off.
Q: Last year we discussed what the impact of this game could mean for both schools. Michigan ended up winning, but struggled down the stretch. Notre Dame lost and Weis ended up being fired at the year's end. What do you think a win or loss would mean for Notre Dame this year?
BH: I think a loss doesn't mean as much as a win would for the Irish. A loss puts them in grave danger of going to 1-2 after a trip to Michigan State next week, and for all the optimism and confidence around Kelly, a few early losses would challenge the message he's sent to his players at some level. But it's not like he's going anywhere, and it's not like the Irish can't make up ground later in the season when the schedule lightens up. A win, I think, even against a still-retooling Michigan program, can legitimize everything Kelly is selling to the players and create some significant momentum. It won't springboard them to a BCS game or anything, but it probably erases all doubt from their minds that they're headed in the right direction.
Follow Brian Hamilton on Twitter @ChiTribHamilton and check out his stories at the Chicago Tribune, including extremely well-done features on Dayne Crist and Manti Te'o.