Posted on
Mon, Nov 14, 2011 : 3:06 p.m.
Earlier starts something new for Nebraska football team
By AnnArbor.com Staff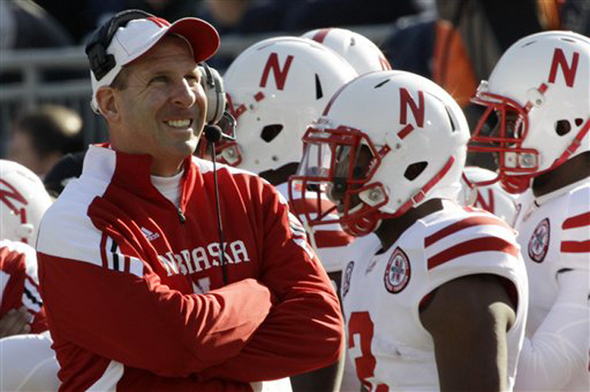 Associated Press
They're getting up a bit earlier in Lincoln, Neb., to watch the Cornhuskers play football.
Nebraska, in its first season as a member of the Big Ten Conference and with more trips that take it east, played a noon game at Penn State on Saturday. In Lincoln, that's 11 a.m.
How's that time zone change working out for you, Bo Pelinii? The Lincoln Star Journal reports that the Nebraska football coach didn't mind it at all.
"We got back about 7:30 p.m., so the kids had a good night off on Saturday," Pelini said. "It gave everyone a chance to regroup and relax. That's where the early game helps you a little bit."
Nebraska fans get another early game this week. The Cornhuskers are at Michigan for a noon kick (ESPN).
"It's November, and there's a lot to play for," Pelini said, the Star Journal reported. "It'll be a tough environment against a good football team. It (Michigan Stadium) is a heck of an environment. It used to be 110,000, I'm sure it's more now. It should be fun for our kids. That's why you play college football, for chance to play at a lot of different places. They have a lot of tradition there."