ESPN announces new 12-year extension with the Rose Bowl, Big Ten and Pac-12
Posted on Thu, Jun 28, 2012 : 11:46 a.m.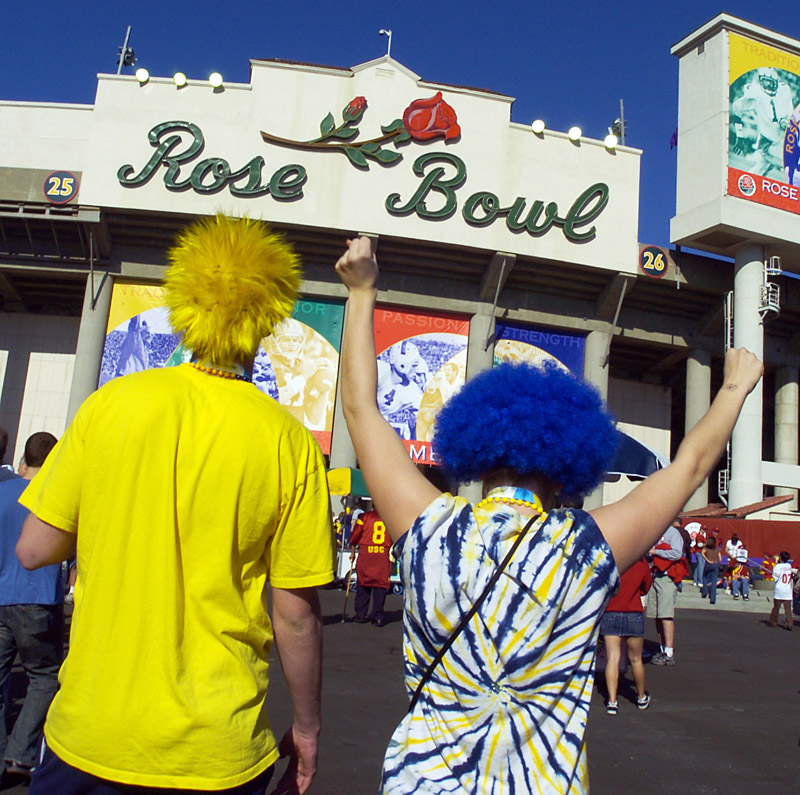 AnnArbor.com file photo

No matter what happens with college football's future playoff model, the Rose Bowl game will be seen on the ESPN family of networks.

ESPN announced Thursday that it's come to an agreement on a 12-year contract extension with the Rose Bowl, the Big Ten and the Pac-12 to continue carrying the event at 5 p.m. (ET) on Jan. 1 (or Jan. 2) through 2026.

Long story short, even if the Rose Bowl isn't one of the new playoff-rotated semifinal games -- it'll have a New Year's Day slot on national television.

"We're excited that the Rose Bowl Game will continue to be featured on ESPN through 2026," Big Ten commissioner Jim Delany said in a statement. "The Big Ten and Pac-12 have a tremendous history of exciting matchups on New Year's Day in Pasadena that dates back more than a century.

"We look forward to continuing the great tradition of featuring the Rose Bowl Game on ESPN, which has been a Big Ten partner since launching in 1979."

According to the release, the Rose Bowl game will continue to carry the champions from the Big Ten and the Pac-12, presuming a title member from each league isn't playing in the previously agreed-upon four-team playoff.

ESPN will showcase the Rose Bowl over multiple platforms -- including television, ESPN Radio, ESPN Mobile TV, smartphones, tablets, oneline and even on Xbox LIVE via WatchESPN.

ESPN also has rights to distribute the game on ESPN 3D and ESPN International.

The new agreement begins in 2015, the same year the new playoff format will debut.

Throughout the entire playoff discussion process, Delany and the rest of the Big Ten athletic directors held the upkeep of the Rose Bowl as an elite event as a high priority.

And with the new ESPN agreement, Delany and company seem to believe they've accomplished that mission.

"As we usher in the new era of a college football playoff, it is gratifying to know that the Rose Bowl will continue to be the premier Bowl game in college football," Pac-12 commissioner Larry Scott said in a statement. "With the signing of this landmark long-term broadcast agreement with ESPN, the history, tradition and success of the Rose Bowl Game will be assured for many years to come."