Posted on
Thu, Apr 21, 2011 : 5:59 a.m.
Final thoughts and observations from Michigan's spring football game
By Pete Bigelow
Two players emerged on the defense. Nobody emerged at running back.
Everyone is talking about Denard Robinson. No one is talking about this one key statistic.
Will Campbell's back home at defensive tackle, and three-year starter Mike Martin is exploring beyond defensive tackle.
Yep, it was a busy Saturday for the Michigan football team. The Wolverines wrapped up their 15 allotted spring practices and showcased their progress under Brady Hoke before heading into the summer. Here are some final thoughts, questions and leftovers in my notebook from Michigan's spring football game:
Coming attractions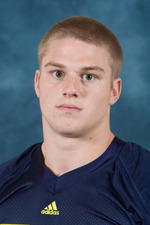 Projecting regular-season results off the spring game seems premature, but the spring game has functioned as an accurate barometer of things to come for the past two years.
In April 2009, Tate Forcier and Roy Roundtree enjoyed breakout spring games, then turned momentum off their performances into starting jobs and breakthrough seasons. In April 2010, Denard Robinson offered a sneak preview of his Heisman Trophy potential.
So who is poised to follow suit in 2011?
Linebacker Jake Ryan, a redshirt freshman who was lightly recruited out of St. Ignatius High School in Cleveland. His interception of Devin Gardner stands out as his biggest highlight Saturday, but he was an all-around menace Saturday, disrupting the pocket and flying sideline to sideline.
"He shows tremendous speed and energy off the edge, which is something we definitely need," defensive coordinator Greg Mattison said.
Even better: "When Jake is on the field, he adds a little something out there, and you can just feel it," Hoke said. "There's an intensity."
Intensity, the intangible the Michigan defense has sorely lacked for three straight seasons.
Breakout candidate No. 2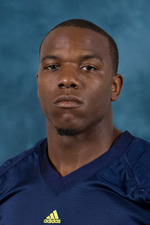 Of all the various shortcomings the Wolverines need to improve upon in 2011, here's one that's been underrated: Turnover margin. Michigan has finished worst in the Big Ten in turnover margin for three straight seasons. Yikes.
In 2008, the Wolverines finished at the bottom of the conference at -10. In 2009, they were last at -12. In 2010, they ranked the worst at -10. While both sides of the ball bear responsibility, forcing turnovers has been one of the defense's biggest problems.
In 2008 and 2009, Michigan had 16 and 20 takeaways, respectively, the fewest in the Big Ten. (Last year, the Wolverines forced 19. For comparison, Ohio State led the conference with 30 takeaways). All that is a roundabout way to say that safety Carvin Johnson's two interceptions Saturday were the sort of opportunistic plays the Michigan defense has been craving.
He wasn't perfect - he was the culprit who let Robinson break outside for a 55-yard run to start the spring game. But coaches like what he's done this spring. Not so much his offensive counterparts.
"It's crazy seeing a Carvin Johnson go from playing in the box to safety," Gardner said of Johnson's move from linebacker. "He's got maybe 12, 13 picks this spring. He's all over the place." A ball hawk with athleticism and range, another quality the Michigan defense has lacked.
The Michigan defense
I've been asked a lot these past few days whether the Michigan defense will be any better in 2011, and I've said yes. It's the truth, but it's sort of a cop-out answer. They couldn't be any worse.
Last year, the Wolverines fielded the worst defense in the 131-year history of the school, allowing an all-time high 458 points and an all-time high 5,860 yards.
Signs point toward the possibility they'll be better. The 4-3 is a better fit for their personnel, two key starting cornerbacks return from injury, no key players graduated and seven true freshmen defenders who took lumps last year return with some experience.
How much better? I don't know. But even if the unit returns to mediocrity this year - a middle-of-the-Big Ten defense - that'd be a major victory for Hoke and Mattison in year one.
The real potential turnaround will be in 2012 and 2013 when guys like Ryan and Johnson are experienced upperclassmen, along with guys like CB Courtney Avery and S Marvin Robinson and DE Jibreel Black.
That's when the Wolverines defense has a chance to be special again. Not only do those players have the athleticism and talent to be successful with more experience, but the revolving door of defensive schemes will be over.
Don't forget some of the current crop are learning their fifth different system in five years. Michigan went from Ron English to Scott Shafer to Greg Robinson's 3-4 to Greg Robinson's 3-3-5 to Mattison's 4-3.
No wonder they've been such a wreck. Consistency in coaching should do a lot for their performance.
Tepid start
His transition to the pro-style offense has been the major storyline this spring, so naturally Robinson's 5-for-14 passing performance had some fans reaching for the panic button.
What, did you think Shoelace would look flawless in the new offense after 15 practices?
Still plenty of time
Campbell arrived at Michigan in 2009 touted as one of the best defensive recruits in recent memory. So far, the 6-foot-5, 333-pounder hasn't matched the lofty expectations.
Those expectations have been unfair, and perhaps symbolic of how the recent defensive woes fostered a sense of desperation.
If Campbell would have played at Michigan at any time other than the midst of this nightmarish three-year stretch, he'd likely just be getting ready to make his first contributions to the team. He'll be a true junior in the fall. He's barely two years out of high school at Cass Tech.
But he's already considered a bust in many circles because he couldn't match the ridiculous hype brought on by ridiculous recruiting fervor, couldn't be a savior for a bad defense.
To be fair, it's not entirely external factors. Campbell admits he needed to improve his work ethic.
"I stopped being all lazy," he said Saturday, regarding his transformation under the new coaching staff. "I'm working a lot harder right now."
That's on him. For the rest of us, it's still worth remembering that there's plenty of time for Campbell to have a successful career at Michigan.
Pete Bigelow covers Michigan football for AnnArbor.com. He can be reached at (734) 623-2556, via email at petebigelow@annarbor.com and followed on Twitter @PeterCBigelow.