Posted on
Tue, Nov 1, 2011 : 11:04 a.m.
Iowa football team wants to get past tough loss; 'The season is not over,' Kirk Ferentz says
By AnnArbor.com Staff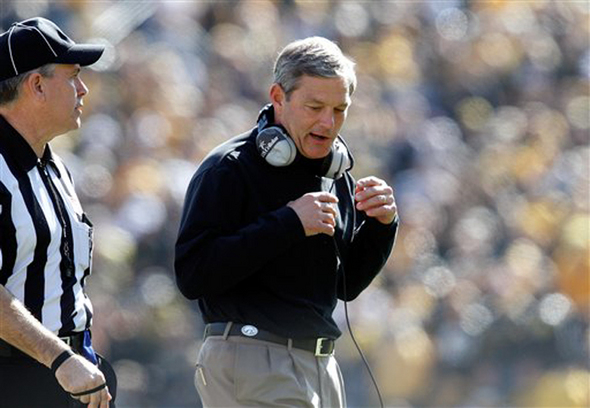 Associated Press
Members of the Iowa football team don't want to talk about how tough the remaining four regular-season games might be on the Hawkeyes.
Iowa, coming off a 22-21 loss to Minnesota, next faces No. 13-ranked Michigan, followed by No. 15 Michigan State, then has road trips at Purdue and No. 9 Nebraska, HawkCentral.com reports. Iowa coach Kirk Ferentz was asked about whether that's a tough run on Monday.
From HawkCentral.com:
"Those are your words," Ferentz said. "I felt this morning when I woke up, we had a chance to win any of the fives games on our schedule, and lose any of the five. I still feel the same. The season is not over. We've got four games left. Feel bad today and tomorrow and get back to work."
The Michigan (7-1, 3-1) at Iowa (5-3, 2-2) football game starts at noon Saturday (ESPN).