Posted on
Tue, Nov 22, 2011 : 5:59 a.m.
John U. Bacon, author of book on Rich Rodriguez: Ex-Michigan coach will compete for national titles at Arizona
By Kyle Meinke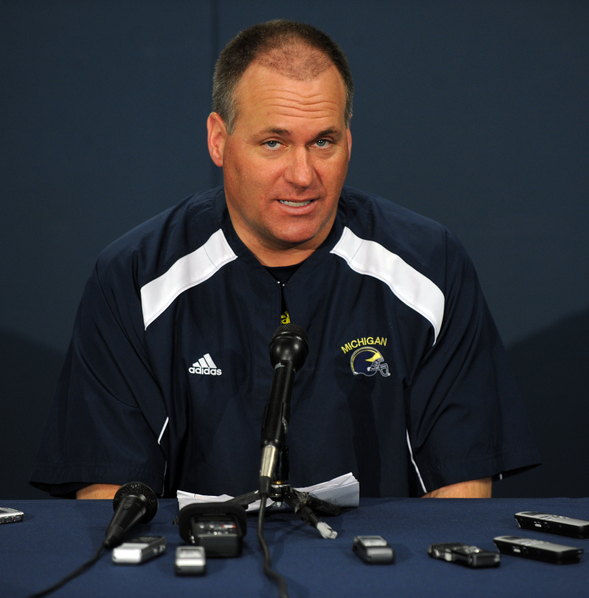 Perhaps no one outside the Michigan football program better understands Rich Rodriguez, or his tenure with the Wolverines, than John U. Bacon.
The local author and instructor was embedded in the program for all three of Rodriguez's tumultuous seasons with the Wolverines, cultivated a personal relationship with the coach and captured those insights in his book "Three and Out," which has become a New York Times bestseller since dropping Oct. 25.
So, what does Bacon think about Rodriguez's hire at Arizona, which was announced via Twitter late Monday night?
"He'll compete for a Pac-12 title in as soon as three years, and national titles thereafter," Bacon said by phone Monday night from a book tour stop in Cleveland.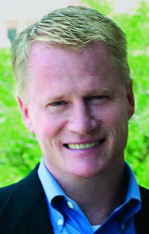 John Shultz
Why does he think Rodriguez can do in three years at Arizona, a school without a strong football tradition, what he could never do — in fact, never came close to doing — at a national power such as Michigan?
It's simple: Arizona is not Michigan.
"I'm willing to bet, at his first press conference, he will not be asked if it's necessary to be an Arizona man to coach at Arizona," Bacon said. "In that sense, it'll be easier for him."
By that, Bacon is alluding to Rodriguez's failure to overcome his lack of ties to Michigan, the divisive nature of his regime and the departure from tradition his era represented.
He did not have ties to outgoing coach Lloyd Carr, nor did he have ties to Carr's mentor, Bo Schembechler. Some in the program never could get over that, and it hurt him during his time in Ann Arbor.
Of course, Rodriguez didn't help himself much either, most notably on defense. The Wolverines got progressively worse during his three seasons, going from 67th in total defense in 2008 to 82nd in 2009, then bottoming out at 110th last season.
Michigan allowed 35.2 points per game last year, a school record.
The failures stemmed from his assistant hires. Rodriguez tried to lure Jeff Casteel, his defensive coordinator at West Virginia, to Michigan, but Casteel declined. So, Rodriguez hired a coordinator, Scott Shafer, of whom he had little knowledge. That lasted one season.
He then brought in Greg Robinson, but insisted the longtime 4-3 coordinator run his preferred 3-3-5 scheme from West Virginia. It never worked.
It is unclear who Rodriguez will hire for his Arizona staff, especially for defensive coordinator, but Bacon expects Rodriguez to learn from this mistake.
"Rich Rodriguez is not stupid," Bacon said. "I'm sure he learned a lot from his Michigan experiences. While it probably was a humbling experience for him, it probably ultimately made him a better person.
"If there's one thing that would have changed Rich Rodriguez's tenure at Michigan, it's probably making sure you get your first choice as a coordinator, running your system. I'd be very surprised if he does not insist on that, at whatever cost.
"That's a mistake that both Michigan and Rich Rodriguez made in 2007."
While his defenses might have flopped, Rodriguez's offense was a hit once he had a quarterback to run his spread-option. The Wolverines were eighth nationally in total offense last year.
So, then, Rodriguez's first order of business, besides luring a capable defensive coordinator to Tucson, is recruiting a spread-option quarterback to run his system. That's what makes the timing of Rodriguez's hire most appealing.
By making the move now, Rodriguez can get an early start on recruiting. He has more than two months left before national signing day to cull players for his system — and most notably, a spread-option quarterback.
Rodriguez did not have that luxury at Michigan, and had to run the spread-option with pro-style quarterbacks Stephen Threet and Nick Sheridan. That led to a painful first season, when the Wolverines averaged only 20.3 points per game and posted a school-worst 3-9 record.
Bacon said Rodriguez would have been most successful at a school in the South, where he has stronger recruiting ties (especially in Florida), but that he also should be able to recruit to Arizona, which is near recruiting hot-beds Texas and Southern California.
The year off, which Rodriguez used to work as a CBS Sports analyst, also should help.
"I was in the coaches' room the day he was fired, and he said, 'Everyone says I should take some time off, but I don't want to. I want to coach,'" Bacon said. "He never wanted a year off, although I'm sure it did him some good.
"The mistakes he made at Michigan are easy to fix, and I'm betting he fixes them."
Kyle Meinke covers Michigan football for AnnArbor.com. He can be reached at 734-623-2588, by email at kylemeinke@annarbor.com and followed on Twitter @kmeinke.