Posted on
Mon, Nov 22, 2010 : 5:06 p.m.
Michigan football coach Rich Rodriguez defends program; injuries mount and more notes
By Michael Rothstein
Wisconsin coach Bret Bielema tried to avoid the question.
Then, when asked how the Michigan football team tried to stop the Badgers' offensive linemen from pulling during a 48-28 Wisconsin victory on Saturday, he went to explain anyway.
"We were unable to disengage from a couple of their defensive linemen," Bielema said. "They were grabbing on to us. When we got that chop block, we're not dirty football players, but we will throw on people. And basically what was happening, our lineman was trying to pull out and their lineman was grabbing and he was engaged and when we go low, that was a chop block.
"The reason my guy was throwing is the other guy is not supposed to be there."
Wisconsin didn't call Michigan's defensive tactics dirty, but a reporter asked Rodriguez on Monday about a television report that indicated the Wisconsin players were complaining about cheap shots by the Wolverines.
"Really, that's the first time I've heard it," Rodriguez said. "Playing dirty? That's funny. We got penalized one time, right? Only one penalty. Who said that, Wisconsin?"
Bielema said keeping his guys from pulling was "a little strategy" from Michigan, but that he had his team "rectify it."
Injury update Rodriguez said Saturday he has never experienced a season with so many injuries to key players. On Monday, he estimated 20 Michigan players might be held out of practice at the start of the week.
There is good news.
"Some of them may be cleared by (Monday) afternoon," "We had multiple guys that have had headaches and those things that until they get cleared by the doctors, I don't know what their practice status will be."
Rodriguez is optimistic Craig Roh and Mike Martin will play. He didn't know about the status of Darryl Stonum (ankle) and Jeremy Gallon (shoulder).
Both Martin and linebacker Jonas Mouton might be limited during practice this week, but are expected to play Saturday.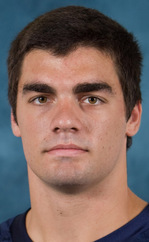 As for Roh, he declared himself fine.
"I had a little head trauma," Roh said. "Trainers, they didn't clear me for the second half. Doesn't matter this week because I'm definitely playing."
Rodriguez also said he might try to apply for a medical redshirt for freshman backup quarterback Devin Gardner, who has had lingering lower back issues.
Surgery isn't an option for Gardner, Rodriguez said.
Trying to specialize special teams The long-running question this season is who would be do the kicking for Michigan.
For most of the year, redshirt freshman walk-on Seth Broekhuizen has been the unsteady answer. Yet after he missed a 30-yard field goal from the center of the field Saturday, the competition is open with redshirt freshman Brendan Gibbons.
"Seth had a great week of practice, and then he missed the one and he hadn't missed from the middle of the field in weeks," Rodriguez said. "Brendan kicked extra points, but they were low so we were lucky they weren't blocked."
While the kicking situation isn't close to rectifying itself, who will return kickoffs is another question.
Injuries have shredded the position, with potential returners Martavious Odoms, Stonum, Gallon and Junior Hemingway all shelved or needed for other roles due to injury.
The issue has left Rodriguez going to freshman Drew Dileo and perhaps oft-injured running back Fitzgerald Toussaint as the latest answers for a unit that hasn't returned a kickoff for a touchdown all season.
"Drew is back there and we'll get Fitz Toussaint ready to return some kicks and maybe we'll look at some other guys," Rodriguez said. "We were digging deep."
Loving Mike Martin Ryan Van Bergen has played next to Mike Martin for a couple of seasons on the defensive line. Obviously, the two know each other well.
So when asked to describe Martin's personality - with the junior defensive tackle in the room - Van Bergen had some fun.
"Personality, he's just so cuddly," Van Bergen said. "Off the field you kind of want to get with him on a cold day and watch some bad movies."
Meanwhile, Martin stood off to the side, waving his hand and laughing, almost uncontrollably.
This and that Michigan brought 16-year-old Andrew Majors in to Monday's news conference to discuss organ donation and the contest Michigan and Ohio State are having to sign up organ donors. Currently, Michigan leads Ohio State in the annual contest to sign up more donors. … Toledo natives Kevin Koger and Jordan Kovacs both said they expect to hear from a lot of friends - Ohio State fans, naturally - throughout the week.
Michael Rothstein covers University of Michigan basketball for AnnArbor.com. He can be reached at (734) 623-2558, by e-mail at michaelrothstein@annarbor.com or follow along on Twitter @mikerothstein