Posted on
Wed, Nov 23, 2011 : 7:57 p.m.
Michigan defensive coordinator Greg Mattison among candidates for assistant of the year award
By Kyle Meinke
Name a defensive statistic. Go ahead. Anything.
Here's betting the Michigan football team is better at it this year than it was last year.
That, of course, comes back to the golden touch of first-year defensive coordinator Greg Mattison, who has been a big hit since the Wolverines wooed him from the Baltimore Ravens in the offseason.
Now, that NFL-style defense has him among 29 coaches who were nominated on Wednesday for the Broyles Award, presented to the nation's top assistant coach. Five finalists will be announced Monday and the winner will be named Dec. 6.
It would be difficult to find a single coach in college football who's had a greater impact on his team this year.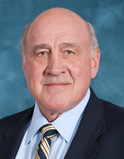 The No. 17 Wolverines (9-2, 5-2) are allowing 15.6 points per game, sixth in the country, a year after allowing a school-record 35.2 (107th nationally). Their total defense is ranked 14th, up from 110th last year.
They're allowing 138.2 fewer yards per game — almost a full field-and-a-half — heading into a showdown with rival Ohio State on Saturday (noon, ABC).
"Coach Mattison is establishing an NFL defense here," safety Jordan Kovacs said after last weekend's win against Nebraska. "We do a pretty good job of disguising and giving the quarterback something to think about
Mattison says the turnaround is less about scheme and more about confidence and fundamentals, including — especially — tackling. He said Michigan's improved tackling is a function of getting more players to the football.
"I think if you watch any defense and you see one person trying to make a tackle, you'll see a team that's not a very good tackling team," Mattison said this week. "But if you see a lot of people around that football, then you see teams that do well tackling. The big thing is, it closes the space. It closes the opportunity for a running back to cut."
It also helps generate turnovers, which the Wolverines have done especially well. They have forced 26 this year, 11th in the country.
They've also limited the big play (going 11 games before giving up a 50-yard play) and gotten stops on third down (Big Ten teams are converting just 28.6 percent of the time).
Combine those trends together, and it helps to explain how Michigan has become dominant on defense after three years of ineptitude.
"That's all you heard about when I took the job here," coach Brady Hoke said of Michigan's recent defensive struggles. "Defensively, for a lot of years, Michigan was known for Michigan's defense. And they want to represent that.
"When you see those maize helmets hitting the ball carrier multiple times, that's Michigan defense."
That's Greg Mattison defense.
List of Broyles Award nominees
Sal Sunseri, Alabama, assistant head coach/linebackers
Robert Anae, Arizona, offensive line
Garrick McGee, Arkansas, offensive coordinator
Dave Wommack, Arkansas State, defensive coordinator
Tim Banks, Cincinnati, co-defensive coordinator
Chad Morris, Clemson, offensive coordinator
George DeLeon, Connecticut, offensive coordinator
Todd Grantham, Georgia, defensive coordinator
Vic Koenning, Illinois, defensive coordinator
Tee Martin, Kentucky, receivers
Tommy Spangler, Louisiana Tech, defensive coordinator
John Chavis, LSU, defensive coordinator
Greg Mattison, Michigan, defensive coordinator
Ron Brown, Nebraska, running backs
Art Kaufman, North Carolina, defensive coordinator
Bob Diaco, Notre Dame, defensive coordinator
Brent Venables, Oklahoma, defensive coordinator
Todd Monken, Oklahoma State, offensive coordinator
Bruce Read, Oregon State, special teams
John DeFilippo, San Jose State, offensive coordinator
Brad Lawing, South Carolina, defensive line
Derek Mason, Stanford, defensive coordinator
Chuck Heater, Temple, defensive coordinator
Manny Diaz, Texas, defensive coordinator
Monte Kiffin, USC, defensive coordinator
Bryan Stinespring, Virginia Tech, offensive coordinator
Jim Reid, Virginia, defensive coordinator
Ryan Cubit, Western Michigan, quarterbacks
Paul Chryst, Wisconsin, offensive coordinator

Kyle Meinke covers Michigan football for AnnArbor.com. He can be reached at 734-623-2588, by email at kylemeinke@annarbor.com and followed on Twitter @kmeinke.