Posted on
Tue, Oct 11, 2011 : 10:09 p.m.
Michigan defensive coordinator Greg Mattison's halftime adjustments key to second-half dominance
By Kyle Meinke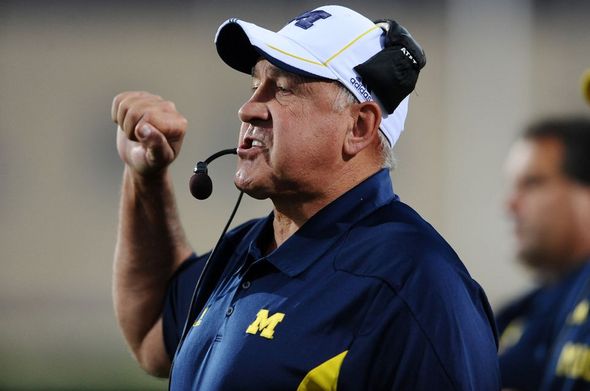 Melanie Maxwell I AnnArbor.com
The
Michigan football
team's defense entered the Northwestern game on its best three-game stretch in years, and it immediately was punched in the mouth.
Northwestern outrushed Michigan, outpassed Michigan and picked up three turnovers. The Wolverines forced none, allowed nearly 300 yards and trailed 24-14 at halftime.
So, it went to work.
Defensive coordinator Greg Mattison had identified what was troubling his defense, but doesn't like to make drastic changes on the sideline, especially with a young team. So, he waited until halftime, when he ran back to the locker room, diagnosed the problem on the chalkboard and outlined everyone's assignments.
The players broke down into position groups for further instruction, then went to work.
The result? Michigan didn't allow a second-half point, scored 28 itself and coasted to a 42-24 win against Northwestern.
Those kinds of changes are a big reason why the No. 11 Wolverines (6-0, 2-0 Big Ten) remain unbeaten heading into this week's showdown with No. 23 Michigan State (noon, ESPN).
"The thing I'm so impressed with is they don't ever lose the fight," Mattison said Tuesday after practice. "But I'm looking for the day when there aren't adjustments that have to be made at halftime."
For now, those changes have been integral to Michigan's defensive turnaround, as the Wolverines have transformed themselves into one of the country's best second-half teams.
With half the season in the books, the Wolverines have allowed only 21 second-half points. They have gotten progressively better later in each quarter this season, dropping from 35 points allowed in the first quarter to 19 in the second, 14 i the third and seven in the fourth.
Overall, Michigan is outscoring opponents 114-21 in the second half.
"We have tremendous confidence in Coach Mattison and all of our position coaches," defensive tackle Ryan Van Bergen said Monday. "When we make those adjustments, we know we'll be successful, if we just play our technique. Everything comes back to fundamentals and technique.
"You'll come back from a 10-point deficit at halftime. Over and over again, they put us in situations where we need to step up because of things we've done in practice or whatever, and because we're used to those situations, our team has a lot of confidence when we get into them."
Mattison isn't a rah-rah guy in the locker room at halftime, instead preferring to use the 20 minutes as a teaching tool. He said the reason he likes to wait until the intermission to make adjustments like these is because it avoids confusion on the field, especially on the road.
For example, he knew on the sideline the major change he wanted to make against Northwestern — add an extra linebacker, Jake Ryan, to the base formation to give Michigan a bigger lineup that wouldn't be blocked by the receivers on the Wildcats' bubble screens and option plays.
But he waited until halftime to make the call so everyone would be on the same page.
Mattison said youth plays into it. Ryan, for instance, is a redshirt freshman.
"You'd like to make those adjustments on the sideline, but what you have to have when you do that is you have to have a lot of guys who have experience," Mattison said. "I don't like to make wholesale adjustments on the sidelines."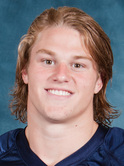 Ryan playing pivotal role
Ryan has made some key plays for Michigan this year. He's made his share of mistakes, especially when it comes to containment, but his contributions have been significant in relief of the injured
Cam Gordon
.
"He gets better every day in practice, and I wouldn't change Jake Ryan for anybody," Mattison said. "The fact he's out there for a lot of snaps as a redshirt freshman, that's what we have, that's how it is. Ask that question (about his issues with containment) two years from now, and you're going to say, 'Wow, Jake Ryan's really something.'"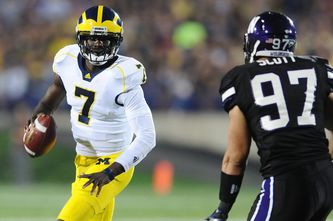 Melanie Maxwell I AnnArbro.com
Gardner impressive
Offensive coordinator
Al Borges
continues to be impressed with the play of backup quarterback
Devin Gardner
.
The sophomore again got a look in the "two-quarterbacks" formation that puts him under center with starter Denard Robinson somewhere else on the field, but he also got three goal-line plays with Robinson on the sideline with an injured hand.
He handed off twice, then scored on a 1-yard touchdown run off a nicely executed play-fake.
"Devin is a highly-skilled kid, and when he can go in a game and score a touchdown, and really not make any tactical or any technical errors either, he gains confidence," Borges said. "In the last couple of games, the role he's played, he's had very few flaws. He's done a nice job with what we've asked him to do.
"The touchdown that he ran in was close. He could have thrown that ball because (senior tight end) Steve Watson was open. I tell him, 'If you can score, don't throw it, because as soon as you throw it a lot of things can go wrong.'
"I wouldn't have been happy if he didn't score, but he has enough speed to get there and he made a good decision."

Shaw sees time
Senior tailback Michael Shaw, who has slip up and down the Michigan depth chart, received six carries against Northwestern. He made the most of them, rushing for 25 yards and one touchdown.
Shaw, once an afterthought in the rushing game, appears to be making a case for more snaps. He has impressed his position coach, Fred Jackson.
"Going through a game, Fred Jackson keeps a close eye on what the guys are doing, and he's coached those guys and that position for a long time, and he has a pretty good feel for who's feeling it," Borges said. "We just felt at that point, a good change would be to go with Michael and he came in and gave us a little shot in the arm.
"I don't really like this in-and-out stuff, but that's what we are right now. And sometimes it takes you a few games to realize what you are. And part of it is we need to be using more than one back. Fred just felt us Michael would give us a shot in the arm, and he was right."
Kyle Meinke covers Michigan football for AnnArbor.com. He can be reached at 734-623-2588, by email at kylemeinke@annarbor.com and followed on Twitter @kmeinke.