Posted on
Wed, Feb 1, 2012 : 12:51 p.m.
Michigan football team receives letters of intent from all 25 verbal commitments
By Kyle Meinke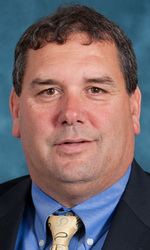 Defensive lineman
Mario Ojemudia
faxed in his letter after holding a noon signing ceremony at Farmington Hills Harrison High School.
Turns out, he was the last one to make it official.
From Drake Johnson to Ojemudia and everyone else in between, the Michigan football team has received letters of intent from each of its 25 verbal commitments.
It was expected. Now, it's in the books.
That means the only signing day surprise for Michigan was of the good variety, with four-star tailback Dennis Nortfleet committing shortly after midnight after receiving a late offer from the Wolverines.
The late add helped Michigan's class rise to No. 3 in the country, according to Scout, pending other results around the country. It is No. 5, according to Rivals.
The order in which Michigan received the LOIs:
Joe Bolden* LB, 6-3 230 Cincinnati, Ohio (Colerain)
Kaleb Ringer* LB 6-1 225 Clayton, Ohio (Northmont)
Jarrod Wilson* DB 6-2 190 Akron, Ohio (Buchtel)
Drake Johnson RB 6-1 205 Ann Arbor (Pioneer)
A.J. Williams TE 6-6 275 Cincinnati, Ohio (Sycamore)
Christopher Wormley DE 6-5 250 Toledo, Ohio (Whitmer)
Jeremy Clark DB 6-4 195 Madisonville, Ky. (Madisonville North Hopkins)
Devin Funchess TE 6-4 205 Farmington Hills (Harrison)
Kyle Kalis OL 6-5 305 Lakewood, Ohio (St. Edward)
Dennis Norfleet RB 5-7 170 Detroit (Martin Luther King)
Ondre Pipkins DT 6-3 320 Kansas City, Mo. (Park Hill)
Jehu Chesson WR 6-3 175 St. Louis, Mo. (Ladue Horton Watkins)
Amara Darboh WR 6-2 200 West Des Moines, Iowa (Dowling Catholic)
Matthew Godin DT 6-6 265 Novi (Detroit Catholic Central)
Royce Jenkins-Stone LB 6-2 215 Detroit (Cass Technical)
Terry Richardson DB 5-9 165 Detroit (Cass Technical)
James Ross LB 6-1 215 Orchard Lake (St. Mary's Prep)
Tom Strobel DE 6-6 265 Mentor, Ohio (Mentor)
Willie Henry DT 6-3 273 Cleveland, Ohio (Glenville)
Blake Bars OL 6-5 275 Nashville, Tenn. (Montgomery Bell Academy)
Allen Gant DB 6-2 205 Sylvania, Ohio (Southview)
Erik Magnuson OL 6-6 275 Carlsbad, Calif. (La Costa Canyon)
Sione Houma RB 6-0 215 Salt Lake City, Utah (Highland)
Ben Braden OL 6-6 319 Rockford (Rockford)
Mario Ojemudia DE 6-2 220 Farmington Hills (Harrison)

* Already on campus