Posted on
Tue, Jul 13, 2010 : 8:43 a.m.
Michigan Stadium's $226 million renovation nearly complete
By Jeff Arnold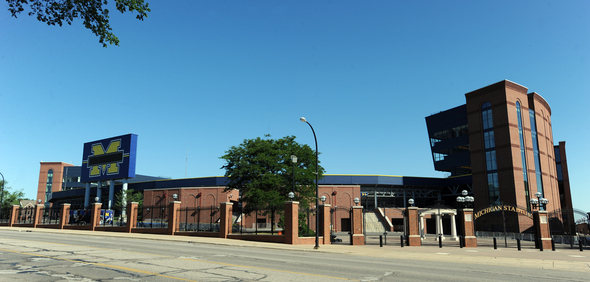 Lon Horwedel | AnnArbor.com
Rob Rademacher can't remember a summer when he's been busier preparing for an upcoming Michigan football season.
For the past 10 years, the newly appointed associate athletic director has overseen the university's athletic facilities and game-day operations. On Saturday, he anticipates spending 90 minutes explaining to his game-day staff what's new as Michigan Stadium prepares to open for its 83rd year.
Yet, there's a long list of jobs to complete before the Wolverines open the season Sept. 4 against Connecticut when Michigan Stadium is officially re-christened following a $226 million renovation.
There are new concessions areas to finish, information technology tasks that require attention, a layer of asphalt to apply to the stadium concourse and a playing surface that needs to be replaced.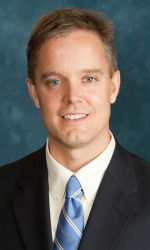 "It feels like it's part of our lives now," Rademacher said Monday. "We've been living it for three years now. When you first looked at it, you thought, 'How are we ever going to be ready for all this' but we will be. It's a lot of work, but we've got a good handle on it and I think the game-day experience is going to be awesome for everybody."
Fans will have the chance to get a glimpse the inside of Michigan Stadium on Wednesday when the university hosts an open house.
Much of the inside of the stadium - including the upper concourses - remain off limits because of safety concerns associated with ongoing construction. Rademacher believes fans will like what they see.
The east side structure will be open, and the only accessible entry point will be on the south side of the stadium through Gate 2. Once inside, fans will proceed to the steps or elevators in the southeast tower to gain access to the structure. The west side structure will not be open on Wednesday as the area remains an active construction zone.
The stadium will be open from 6 a.m.-8 p.m. and free parking will be available at Pioneer High School.
Rademacher said the university is planning another open house for later this summer when all areas will be open. By the time the project is completed, Rademacher said the improvements will extend well beyond the club seating and luxury boxes.
According to associate athletic director Joe Parker, 61 of the 81 suites have been sold as has about 75 percent of the club seating. The new seating choices on the stadium's east side will be open.
The university has not yet announced the stadium's new official capacity, but it is expected to top out at more than 110,000. The original stadium, which opened in 1927 at a cost of $950,000, seated 72,000.
While the luxury suites and club seats have garnered much attention, it's the common areas of the stadium that Rademacher says are more striking. The improved stadium will offer wider aisles, more concession areas, more restrooms and the upper concourses will cut down on congestion.
Rademacher doesn't think the new seating will change the Michigan football experience, but without it, much of the improvements fans notice on game day were made possible because of the elegant new additions.
"Those are things that we didn't have before and now, they're going to be on board for everybody," Rademacher said. "I think the general fan is going to have those same impressions and they're going to think, 'I've gone to other stadiums and they had this' and we finally have it here at Michigan."
Jeff Arnold covers sports for AnnArbor.com and can be reached at (734) 623-2554 or by email at jeffarnold@annarbor.com. Follow him on Twitter @jeffreyparnold.