Posted on
Sun, Feb 3, 2013 : 5:05 a.m.
NFL Network to air segment on Harbaugh and Minick families growing up together in Ann Arbor
By Kyle Austin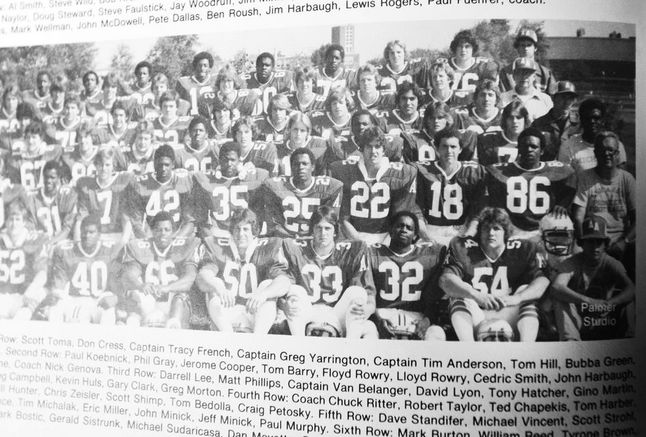 Courtesy of Pioneer High School
Update: The segment is now available to view on NFL.com
In the runup to Sunday's Super Bowl, NFL Network will be taking a visit to Ann Arbor.
The channel plans to run a segment about John and Jim Harbaugh, the two Super Bowl coaches who spent part of their childhood in Ann Arbor, and their relationship with the Minick family, according to an NFL spokesperson.
The Minick family has three children, Jeff, John and Jim, who all grew up good friends with the Harbaughs. The five are all within two years in age of one another, and all played football for the junior Packers and for Pioneer.
The segment is scheduled to run between 11. am. and noon Sunday, and is expected to be posted later on NFL.com.
In the clip, Jeff and John Minick look through old photos of themselves with the Harbaughs, and recall old stories from growing up close friends with the Harbaugh family.
The former teammates remain friends today.
"When I think about their dream that started back in 1972, fast forward to Sunday, I'm not even surprised," John Minick says in the piece. "If there's any family that deserves what they're about to embark on, it's certainly the Harbaugh family."
Kyle Austin covers sports for AnnArbor.com.