Michigan's Jordan Kovacs, Courtney Boylan honored by Big Ten for sportsmanship
Posted on Wed, May 30, 2012 : 3:36 p.m.
Michigan football player Jordan Kovacs and women's basketball player Courtney Boylan were among 24 players honored with the Big Ten's Outstanding Sportsmanship Award, according to a news release issued Wednesday.
The conference chose two winners from each of its member schools.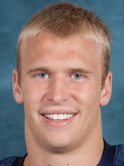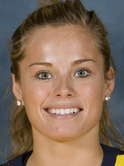 Kovacs enrolled at Michigan without so much as a preferred walk-on spot and participated in two student-body tryouts just to make the team. Now a senior, he's entering his fourth season as a starter at safety and is a probable captain selection.
He has already logged 266 career tackles, 21 tackles for loss (including 5.0 sacks) and two fumble recoveries in 33 career starts. He's also forced five fumbles.
The Curtice, Ohio, native was honorable mention All-Big Ten the past two seasons, according to the media vote, and also was named academic All-Big Ten.
Boylan averaged 12.7 points per game last season, her last with the Wolverines. She started all 32 games, scoring in double figures in 22 of them, and was named the Big Ten Conference Player of the Week on Nov. 14.
Michigan chose one member of each varsity sport for consideration for the award. Its nominees:
Baseball: Kolby Wood
Men's basketball: Stu Douglass
Women's basketball: Courtney Boylan
Men's cross country: Zach Ornelas
Women's cross country: Danielle Tauro
Field hockey: Eileen Brandes
Football: Jordan Kovacs
Men's golf: Matt Thompson
Women's golf: Meagan Bauer
Men's gymnastics: Stacey Ervin
Women's gymnastics: Katie Zurales
Ice hockey: Luke Glendening
Men's lacrosse: J.D. Johnson
Rowing: Kate Grimaldi
Men's soccer: Tim Bergsma,
Women's soccer: Courtney Mercier
Softball: Caitlin Blanchard
Men's swimming and diving: Casey Sreenan
Women's swimming and diving: Linnea Johnson
Men's tennis: Shaun Bernstein
Women's tennis: Mimi Nguyen
Men's indoor track and field: Matthew Campbell
Men's outdoor track and field: Nick Neuman
Women's indoor track and field: Emily Pendleton
Women's outdoor track and field: Erin Pendleton
Volleyball: Sloane Donhoff,
Water polo: Meagan Cobb
Wrestling: Justin Zeerip