Posted on
Wed, Nov 24, 2010 : 4:33 p.m.
Top 5 things we learned about the Michigan football team on Wednesday
By Pete Bigelow
Rich Rodriguez gave his final press briefing before Saturday's showdown with Ohio State (noon, ABC). Here are a few key things we learned about the Michigan football team.
1. Injuries persist Michigan emerged from its loss to Wisconsin more banged up than any game this season and, at mid-week, the Wolverines aren't sure who can play against the Buckeyes.
Vincent Smith and Craig Roh (head) were expected to return to practice Wednesday afternoon. Rodriguez hoped Kenny Demens (head) and Junior Hemingway would join them, but wasn't sure.
Receivers Darryl Stonum (ankle) and Jeremy Gallon (shoulder) remain questions in Rodriguez's mind.
"We've got a lot of walking wounded," He said. "Hopefully, today and tomorrow we can get more guys back."
2. Kenny Demens is hurting, too The middle linebacker's name had not been among the injuries discussed earlier in the week. But Rodriguez said he had headaches following the loss to the Badgers.
"We're practicing, but we're not doing a lot of hitting anyway," Rodriguez said.
3. More shuffling for the return game All the injuries to skill-position players mean the Wolverines might be forced to shuffle their punt and kick returners.
Gallon has been the team's go-to guy for both this season, averaging 21.0 yards per kickoff return, and at times shared kickoff-return duties with Stonum.
Should both be inactive Saturday, Drew Dileo and Fitzgerald Toussaint would be the team's main kick returners, backed up by Mike Shaw and Kelvin Grady.
The depth chart at punt returner would be Dileo, Hemingway and Je'Ron Stokes.
4. Expect changes at kicker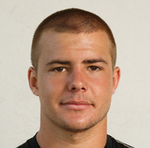 Brendan Gibbons leads Seth Broekhuizen in this week's kicking competition and will likely start against Ohio State unless there's a significant deterioration in this week's remaining practices.
"We're letting Gibbons go out first," Rodriguez said. "They're still kicking back and forth."
Kris Pauloski might contribute on kickoffs.
You're not alone if you don't recognize the name. Pauloski is a 6-foot-3 redshirt freshman walk-on from Indianapolis who has never seen game action for the Wolverines.
5. Practice is getting more intense Rodriguez said the first half of Tuesday's practice was quieter than he wanted, but that the Wolverines were far more enthusiastic in the second half.
They're ready for the annual rivalry game.
"It's sometimes tough to practice over Thanksgiving, but our guys understand the importance of the game, and that they'll create some lifetime memories for themselves."
Pete Bigelow covers the Michigan football team for AnnArbor.com. He can be reached at (734) 623-2551, via email at petebigelow@annarbor.com and followed on Twitter @PeterCBigelow.