We have a winner! Westland's Shane O'Neal wins Facebook sweepstakes for 3 U-M vs. Alabama tickets
Posted on Tue, Aug 14, 2012 : 4:33 p.m.
Shane O'Neal was in total disbelief when told he had just won three free tickets to the Michigan versus Alabama football game at Cowboy Stadium.
When the 19-year-old from Westland entered the AnnArbor.com Facebook sweepstakes for a chance to win tickets to see the Wolverines take on the defending national champion Crimson Tide, the thought of winning didn't even cross his mind.
"I was like 'no way, I'm not going to win this,' but thought I might as well try," said O'Neal. "I couldn't believe it (when I won)."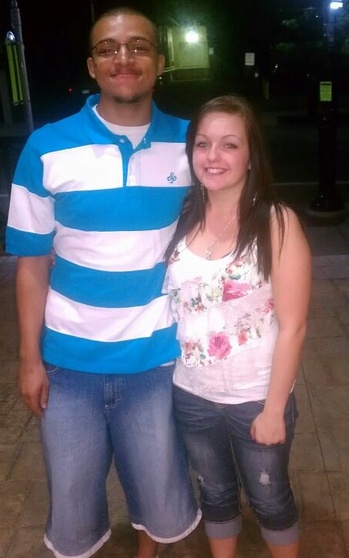 O'Neal is a self-proclaimed "Michigan fanatic" said he is on AnnArbor.com as well as other websites all the times "constantly checking up on recruits and stuff." When O'Neal found out that all he needed to do was vote for who he thought would be Michigan's most important player, besides Denard Robinson, in the 2012 season, he signed up immediately and voted
Will Campbell.
"We need to pressure the QB," O'Neal said of his pick. "Otherwise, our secondary will have too much work to handle."
O'Neal wasn't alone in his thoughts with 339 of the 1,095 contest participants picking the senior defensive lineman as well, the most of any player. Senior wide receiver Roy Roundtree was the next leading vote getter with 264.
O'Neal hadn't made any travel plans as of Tuesday afternoon, but had started looking into the price of flights and possible companions. O'Neal said his girlfriend, Sarah Young, and one of his brothers would be on the short list of people to join him to Arlington.