Posted on
Fri, Mar 19, 2010 : 6 a.m.
FOIA Friday: the worst possible search engine
By Edward Vielmetti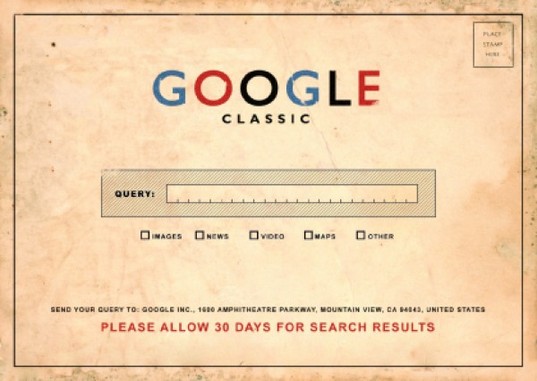 Courtesy Boomerang
Think of the FOIA process as the worst possible search engine in the world. Every governmental organization and agency can be asked for information, but the process is different for each one of them.
Your search has to be precisely worded, and it has to specify who has the information you are searching for and if possible what form it's in, even if you don't know that ahead of time. Response times are measured in weeks, not seconds, and you can get an answer back that says essentially "we know what you want, but we're not going to tell you." When you do get the answer back, it's on paper, and you have to pay for every sheet - even the ones that include results that are irrelevant.
This week's FOIA Friday includes a bunch of reasons not to file Freedom of Information Act requests as a first way of asking for what you want. Many of the questions that you want to get an answer to have some faster path to being turned up, and rather than go through weeks of frustration there are alternative paths for getting the government information you want — quicker, cheaper and with less grief.
Disadvantages to the FOIA process
1. FOIA is the slowest possible way to get information. By going through a FOIA process, you give the government agency license to respond to your request in the maximum possible time allowed by law - in Michigan, that's five days plus an automatic 10 day extension. If you're working on something that requires a quicker turnaround than 15 business days for the first substantive reply, use the telephone and schedule an appointment to meet in person and ask to see what you are looking for. It's entirely possible you'll get something useful back with a quick call much faster than if you go through the entire formal ritual.
2. FOIA is unnecessarily cumbersome. The usual routine is that you send in a request to a FOIA coordinator, who forwards it through the management chain with deadlines for people to respond to the search for records. If the original search is ill-specified, you may easily get back more or less than what you want, and unless you are very careful about staying in communication with staff through the whole process you can easily put yourself in a spot where reams of useless paper are produced that don't include what you really want to see.
3. FOIA requests are expensive for everyone involved. By invoking the FOIA process, you trigger legal reviews, the cost of redacting information that shouldn't be printed out, the administrative overhead of middle management instructing their staff to stop what they are doing and search for records, and the involvement of people completely peripheral to the issue to wonder who is asking and what they are really after.
4. The FOIA process is subject to abuse. Agencies routinely come up with absurd reasons to reject or redact FOIA requests, even if they are willing to produce the documents on appeal, because they don't want to have the information released. Individuals making FOIA requests also abuse the system, using it to punish officials who have done them wrong or to try to right a grievance through a barrage of requests. At times, it can be difficult to tell which side is in the right, when the irresistible impulse to send dozens of complex requests in meets up with municipal obstacles and delays.
5. The FOIA process is adversarial. Your request compels the body receiving it to respond, under penalty of law. There are many exemptions in the law for documents or portions of documents which can be removed or redacted from the search results. If you object to the reasoning behind the rejection, you have the right to appeal, but your appeal process is bolstered only with a detailed understanding of the law and how it might be applied to your case.
6. Too many people give up after their first FOIA rejection. When the agency turns you down in your request for records, you have the right to appeal to the head of the body for reconsideration. After waiting 15 business days to get nothing, too many people are discouraged that there might be a 10 day wait (plus an extraordinary 10 day extension) to hear a final ruling. Even fewer people are willing and able to go to court to press their point in front of a judge.
Alternatives to FOIA frustration
When you're faced with looking for information about the activities of a government that you want to shed light on, here are some ways to be less frustrated with formal FOIA process. Each of them will be useful to different aspects of the process.
1. Show up in person and talk to people. I know this is old fashioned in the age of the Internet, but sometimes you need to be in someone's office talking to them in person to figure out what is really going on. It's slower, for certain, than e-mailing in a request for information, but it can often get an answer faster and at less cost than mailing it in. It's often possible to inspect records in person which will clarify what kind of detailed request you'd eventually need to send in if it came to that.
2. Befriend a government documents librarian who has a broad understanding of what kinds of documents and reports are regularly published across larger jurisdictions. The report you might wait weeks to get back from a township may have had a copy filed with the state and published by them; the local authority that keeps track of its activity and reports to a federal authority for funding reasons may have records that are easy and straightforward to get at the federal level. The government documents librarian is more familiar with navigating those resources and can be a good start for planning a search.
3. Befriend a law librarian who can help you understand how to read and write FOIA requests. Many simple requests are rejected simply because they are worded wrong, addressed to the wrong authority, or ask for the agency to search through absurdly large quantities of information to find the answer. In the cases where agencies ask for exemptions to redact or remove information from a request, it can be helpful to enlist someone who knows how to surf through the law to figure out how to frame your appeal.
4. Ask the agency in question for a copy of its FOIA log. By looking at what requests have been sent to the organization, you can see the range of questions of interest and response letters to see how well engaged the organization is in getting information out to the public. You may be able to determine what types of information are readily produced for the public and how the requests are phrased.
5. Read published information like board packets and meeting minutes. In many cases there is a level of detail presented to the boards of organizations that is not routinely published separately, and this can give you an insight into the routine workings of the place so that you can identify key individuals who have regular responsibilities for producing reports. By engaging at this level you can frame a question based on better understanding of the workings of the organization.
Results of requests in process
In response to a FOIA request originally sent on February 5,, and an appeal of the partial rejection to that FOIA sent on March 5, I successfully got almost a year of the minutes of the Ann Arbor Historic District Commission online as of March 12 with a successful appeal to the Ann Arbor City Administrator.
The whole process took 5 weeks, round trip. I have to wonder if there was a faster way.
I've identified other city boards and commissions that haven't published their minutes of meetings online, including several of the appeals boards in the city's Planning and Development Commission. This time I'm starting the process for getting those online without starting with FOIA, since that was way too painful to repeat again.
Edward Vielmetti writes the FOIA Friday column for AnnArbor.com . Contact him at edwardvielmetti@annarbor.com .