Posted on
Mon, May 17, 2010 : 11 a.m.
Where to catch a train, watch a train and see art on a train in the Ann Arbor area
By Edward Vielmetti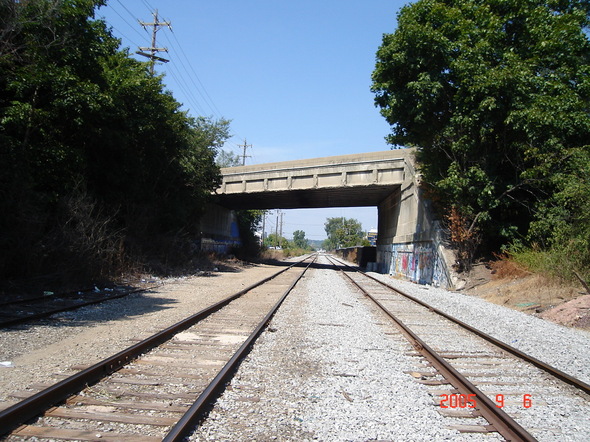 City of Ann Arbor
Boys of a certain age like to look at trains. Here's some links to local places where you can indulge that habit, ranging from quiet depots on long-abandoned branch lines to current scheduled interstate transportation.
Ann Arbor
Amtrak runs three trains each day in each direction. If you are looking to show up to watch the train go by, the westbound trains are easier to catch reliably because they are more often on time when they get to the station.
The Michigan Association of Railroad Passengers refers to the current station on Depot Street as an "Amshack" and says "Aside from the signs, it is an undistinguished building, and could be easily mistaken for insurance or dentist's offices."
The Gandy Dancer restaurant is located in the former Michigan Central Railroad depot. A May 1991 Ann Arbor Observer story by Grace Shackman gives some history, and notes that the station, for all its grandeur, was located in a gritty industrial district for much of its working career.
A coal hopper car, the former Detroit & Mackinac 5732, is located on an elevated trestle at 201 Depot St just to the west of the Amtrak depot.
The former Ann Arbor Railroad passenger depot is located on Ashley Street.
Artrain USA is a non-profit rolling art museum; its permanent headquarters are at the NEW Center on North Main Street. North East Rails has a photo gallery dating to 1971.
Ypsilanti
A 2006 Ann Arbor News story profiles the caboose in Depot Town in Ypsilanti,
Saline
The Saline Railroad Depot in Saline has a caboose painted in Grand Trunk colors; the museum is located in the old depot at 402 N. Ann Arbor St., four blocks north of downtown Saline. It is run by the Saline Area Historical Society.
South Lyon
A trip to South Lyon, about 30 minutes north and east of Ann Arbor at 10 Mile Road and Pontiac Trail, will bring you to the Witch's Hat Depot. The caboose on site is a Chesapeake & Ohio dating from 1926.
The Henry Ford
The biggest local museum collection by far locally is at The Henry Ford in Dearborn. Its Allegheny locomotive is featured in this Pure Michigan Treasures tourism advertisement.
References
MichiganRailroads.com has a comprehensive but not detailed catalog of Michigan cabooses, with identifying marks for each caboose and its location and status. SteamLocomotive.com has a similar long list of surviving steam locomotives.
Edward Vielmetti waits at the railroad station for AnnArbor.com. Contact him at edwardvielmetti@annarbor.com.