Posted on
Sun, Feb 7, 2010 : 6:01 a.m.
Ability to adapt to market changes pays off for Ann Arbor area's top Realtors
By Paula Gardner
Optimism, hard work and expertise honed over years in a specific market pay off in any career.
But for the Ann Arbor area's top 10 Realtors, the payback totaled a combined $223 million in sales of local listings in 2009.
Over the last week, I talked to nine of the top 10 Realtors in a county with 820 licensed members in the Ann Arbor Area Board of Realtors.
---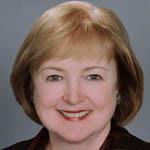 Nancy Bishop
Edward Surovell Realtors
Team: 4
Volume* $41 million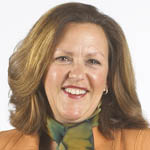 Elizabeth Brien
Charles Reinhart Co.
Team: 5
Volume *: $41 million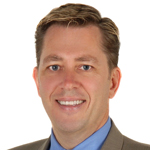 Martin Bouma
Keller Williams Ann Arbor
Team: 7
Volume*: $36 million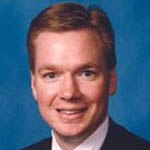 Matt Dejanovich
Real Estate One
Team: 0
Volume*: $19 million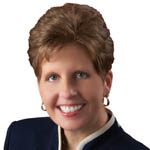 Kathy Toth
Keller Williams Ann Arbor
Team: 4
Volume*: $16 million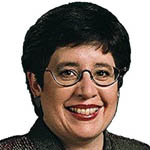 Susan Fecteau
Treehouse Realty
Team:
Volume*: $15 million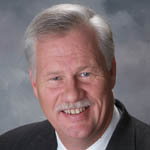 Clark Brown
Ehman & Greenstreet Better Homes and Gardens
Team:
Volume* : $15 million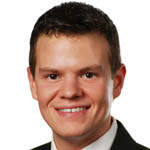 Alex Milshteyn
Edward Surovel Realtors
Team:
Volume*: $15 million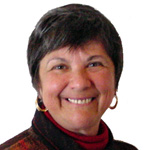 Fran Jones
Charles Reinhart Co.
Volume*: $12 million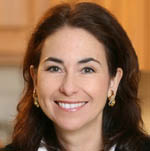 Michal Porath
Charles Reinhart Co.
Team: 1
Volume*: $11 million
Source: Ann Arbor Area Board of Realtors data.

* Volumes here are presented as an indicator of business activity and they denote totals on sales of properties only listed through the AAABOR, not total 2009 sales volume for each agent.
---
These top agents represent one percent of the Realtors in the county, but the dollars they generated represent 35 percent of the $630 million in homes and condos sold through the board in 2009.

And the actual totals realized by each of the top agents are even higher: The AAABOR numbers only count the listings by members, not listings these agents sold through out-of-area agents.

The business, these agents say, changed dramatically in 2009.

Foreclosures, short sales and the complications associated with falling prices all added to the complexity of the business.
But they've also navigated those scenarios - in some cases while leading their own sales teams, sometimes working alone.
These top performers have a unique glimpse into the local real estate market. They're succeeding because real estate is their livelihood.
But they're also hitting the top numbers in this market because they're watching the changes, adapting their strategies and connecting with clients - both buyers and sellers - to make deals happen against higher odds than the area has seen in decades.
So what can the rest of us learn about local real estate from their experience in 2009?

• First off, their experience adds to their insight: They've been selling real estate for a long time.
With a combined 216 years in business, they've seen the market rise and fall. They've seen neighborhoods grow and fade in popularity. They're watching some properties block by block. And they're not panicking.

• Their motivation to stay in the business isn't changing.
Home and condo sales totaled $1 billion in Washtenaw County in 2006 - so with a 35 percent drop in volume, there are fewer commission dollars circulating in this market today.
Still, each top agent speaks with passion about the business - even after three years of a challenging market that's pressured sales totals.
"I absolutely love what I do," says Martin Bouma.
"I wouldn't do anything else," says Matt Dejanovich.

• But the agents are changing along with the market. They need to - the total dollar volume going through the board.
"Each transaction is more difficult," says Susan Fecteau.
"It used to be that you'd have a property to sell, and you'd list it. … It would come together in a seamless way. Now there's a lot of strategizing. Should a seller walk away? Do you try for a short sale? Do you find a way to sell and hope the seller gets out with just breaking even? … (With just about every deal) you have to get into the financial aspects of where sellers are," says Nancy Bishop.
"You really have to be able to show a seller graphically why he's only getting $250,000 for his house when he thinks it's worth $325,000," says Bouma.

• They also admit that the work is harder.
"It's very hard for people to negotiate and make a decision when they're in a desperate situation," says Fecteau.
"The hardest deals are always the ones in which one or more parties involved do not communicate effectively," says Michal Porath.
"With one short sale we had multiple buyers for the property and in the process the seller filed for bankruptcy … the seller decided to give up and not cooperate with the bank. The whole thing was a big waste for all parties," says Kathy Toth.
"When the appraisal laws changed … within a week, we had four transactions that did not close," says Bouma.
"Ally of my hardest deals are when we're dealing with the financial hardship of sellers," says Dejanovich.
"The ever-changing mortgage market has really made it tough… to get to the closing table. Regulations and parameters on loans change day to day. They even change midstream," says Clark Brown.


• Buyers are different today.
"They're more conservative. Cautious," says Elizabeth Brien.
"They expect homes to be perfect," says Fecteau.
"Buyers are looking for a deal," says Brown. "And they know a lot more about what's happening in the market than in the past."
"They have a need to see many more houses, And they're very analytical when they approach a house. It's a much more cerebral decision that in past years," says Bishop.


• So are sellers.
"Sellers are grieving for a loss in value," says Toth.
"I definitely have seen sellers become more aware of how the market has changed. There are far fewer times that sellers are surprised by what their homes are now worth," says Porath.
"They're very pragmatic. They're not expecting (a sale) to be their lottery win, like it used to be," says Bishop.
"Every seller is in a different situation these days," Brien says.
"I'm talking every day to people who want to sell but they just can't. They're upside down in their mortgages," says Bouma.

• Buyer turnons are getting more specific. The two most important considerations for a buyer are price - especially for a first-time buyer - and condition.
"Right now everything is about price," says Alex Milshteyn.
"They're looking for fresh paint, hardwood floors and updated, modern décor - especially in kitchens and baths," says Porath.
"New, current and upgraded," says Dejanovich.
"Buyers don't want a house that will take a lot of work," says Milshteyn.

• Why won't a house sell? The agents note buyer turnoffs also include price and condition.
"Overpricing. Deferred maintenance. Or the houses that are not nicely presented because they're not clean and crisp," says Bishop.
"Dirt. Mold. Smell. Noise," says Toth.
"Short sales. And even in a low-inventory market, if a house needs lots of work, buyers shun them," says Bouma.
• The spring market uptick is starting early, and agents are watching both price and inventory levels closely.
"It took sellers a long time to understand that prices are coming down. Now buyers are going to have a long time to figure out that prices aren't dropping anymore - simply because there isn't the inventory," says Bouma.
"We really have a stabilizing. There's not an oversupply of houses anymore, and there's very consistent demand," Dejanovich says.
"My prediction is you're going to see prices go up in the lower price points, but it's going to be a very tight market because a lot of sellers won't be able to sell," Bouma said.

• And they're looking at January numbers as a positive sign that 2010 will be a better year for local real estate.
"Our spring market has started. I've closed 10 homes in January … last year, in the beginning of January, I closed no homes," says Milshteyn.
"We're going to have a great spring because of the homebuyer tax credits, which will propel it through April … the rest depends on interest rates and our economy," says Toth.
"Many people who have put off a move up or down or into a condo because of the economy … are wanting to make that move now," Porath says.
"Buyers are out in force. I think they'll continue to come out… I think we're on our way up, but it's going to be a slower climb than people would like," Fecteau says.

Paula Gardner is business new director of AnnArbor.com. She can be reached at 734-623-2586 or paulagardner@annarbor.com.

Sign of for the weekly Business Review newsletter, distributed every Thursday by AnnArbor.com, here.