Posted on
Thu, Feb 16, 2012 : 11:57 a.m.
California electric vehicle maker's struggles could 'croak' Michigan's A123 Systems
By Nathan Bomey
(See previous story: Analysis: A123 Systems layoffs highlight challenges for Michigan's budding battery industry)
The inability of California-based electric vehicle startup Fisker Automotive to secure $330 million in federal loans it was originally promised by the U.S. government could have a detrimental impact on battery maker A123 Systems Inc., which has some 700 employees in Michigan.
Fisker is trying to renegotiate loans from the U.S. Department of Energy, according to a report by the Boston Globe and other news organizations.
But "everyone that I've talked to is pretty certain that the DOE loan is not coming'' back, Theodore O'Neill, an analyst with Wunderlich Securities, told the Globe, which added that if Fisker can't get the loans, "that croaks Fisker and that croaks A123.''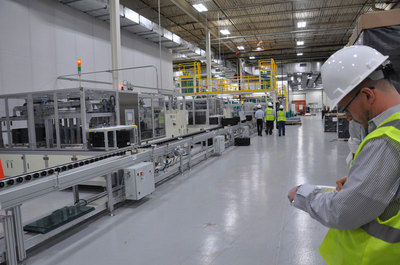 Photo courtesy of A123 Systems
A recent AnnArbor.com review of A123's third-quarter earnings report with the U.S. Securities and Exchange Commission showed that the company gets 51 percent of its revenue from two customers, including Fisker. Government contracts and subcontracts make up another 12.3 percent of A123's revenue.
A123 has about 40 employees at its research and government solutions division on Research Park Drive in Ann Arbor.
A123 told the Globe that it has been actively raising additional sources of financing and diversifying its revenue base.
The company landed a $249.1 million economic stimulus grant from the U.S. DOE in August 2009. That came after the battery manufacturer won $125 million in tax credits and incentives from the Michigan Economic Development Corp. in spring 2009 and a $10 million cash grant from the state in fall 2008.
Read the full Boston Globe story here.
Contact AnnArbor.com's Nathan Bomey at (734) 623-2587 or nathanbomey@annarbor.com. You can also follow him on Twitter or subscribe to AnnArbor.com's newsletters.