Posted on
Tue, Jan 15, 2013 : 2:59 p.m.
Ann Arbor-based ProQuest announces layoffs as part of restructuring
By Lizzy Alfs
Ann Arbor-based information IT company ProQuest laid off about 40 employees on Tuesday, a spokeswoman confirmed.
At the same time, the company has 75 available positions in various departments, said spokeswoman Beth Dempsey.
"The bottom line is this: we are not decreasing our workforce," Dempsey said.
"We're in the information industry. It is an exceptionally competitive and dynamic industry. Really, you have to just constantly be shifting and making sure you're giving your customers the best experience possible," she continued.
ProQuest — which is headquartered on Eisenhower Parkway in Ann Arbor and has a facility on James L. Hart Parkway in Ypsilanti Township — employs 625 people in Washtenaw County.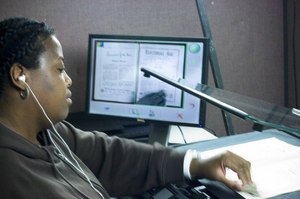 AnnArbor.com file photo
The company scans and archives millions of documents, including newspapers, dissertations and literature collections. In 2010, the company moved into a 40,000-square-foot space in Ypsilanti Township where employees scan, index and iron print products to film them.
Dempsey said the job eliminations are positions across the U.S. and could not specify how many people were laid off in Washtenaw County.
"We're adding resources to areas that support growth initiatives and improve customers' experience with ProQuest," Dempsey said. "Where we're reducing resources is, for example, we completed a huge technology project so we're reducing some resources there."
"The question is, where does ProQuest need to shift its energy to make sure we're doing the best job we can for our customers?" she continued.
The eliminated jobs and the available jobs are both full-time positions within different branches of the company. The ProQuest website shows 15 available jobs in Ann Arbor, including a communications manager, marketing website manager, customer support representative, technical support, software test analyst and a market development manager.
Dempsey said the laid-off employees are welcome to apply for the available positions if they have the necessary qualifications.
"This isn't an easy decision, but it's one you have to make if you want your company to continue to thrive and evolve with your customers," she said.
"I know all of the impacted employees are being supported and getting assistance so they can transition to a new role outside of ProQuest."
During the past few years, ProQuest has undergone several changes, including expanding its Hong Kong office, acquiring indexing database firm IBSS and naming new CEO Kurt Sanford in July 2011. In May 2012, WorkplaceDynamics Inc. named ProQuest one of the best places to work in the country after compiling feedback from employees at 4,000 organizations.
Lizzy Alfs is a business reporter for AnnArbor.com. Reach her at 734-623-2584 or email her at lizzyalfs@annarbor.com. Follow her on Twitter at http://twitter.com/lizzyalfs.