Posted on
Thu, May 16, 2013 : 5:58 a.m.
Closed: Ann Arbor Pizza & Subs restaurant on Packard
By Lizzy Alfs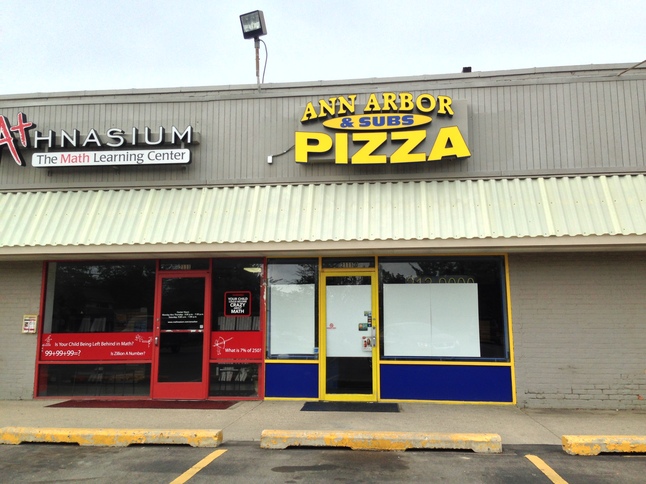 Jessica Webster | AnnArbor.com
Ann Arbor Pizza & Subs
closed on Packard Road this month, two years after it opened in the former
Marco's Pizza
space.
Paper covers the windows of the restaurant at 2111 Packard St., and the shopping center's listing broker is now marketing the 1,700-square-foot space for lease.
"I have listed the space and we're going to try and find another pizza business," said Swisher Commercial's Bart Wise. "The equipment and infrastructure is there."
Brent Anderson opened Ann Arbor Pizza & Subs in May 2011, shortly after Marco's Pizza closed. Although Marco's struggled in that location, Anderson said there was potential in the shopping center for a non-corporate pizzeria.
Ann Arbor Pizza & Subs offered salads, submarine sandwiches and pizzas, including its specialty sourdough crust pizza. Anderson could not be reached to comment about the closure.
Wise said he believes a pizza restaurant can survive in the shopping center on Packard Street, but both Marco's and Ann Arbor Pizza & Subs likely were affected by the economy.
He said the newly-vacated space is the only vacancy in the shopping center. BGreen replaced the former Hollywood Video space in 2010.
Lizzy Alfs is a business reporter for AnnArbor.com. Reach her at 734-623-2584 or email her at lizzyalfs@annarbor.com. Follow her on Twitter at http://twitter.com/lizzyalfs.