Posted on
Wed, Mar 30, 2011 : 7:53 p.m.
Ann Arbor SPARK's new CEO left San Jose after undisclosed 'breach of city policy,' reports indicate
By Nathan Bomey
The new CEO of Ann Arbor SPARK resigned from his previous position as a municipal economic development executive in the city of San Jose, Calif., after a breach of city policy that officials won't discuss.
Paul Krutko "abruptly quit" his job in November as chief development officer of San Jose after "an apparent breach of city policy that the city manager would not discuss, citing personnel privacy," the San Jose Mercury News reported last month.
Krutko has been running his own consulting firm since then, which he plans to fold upon moving to Ann Arbor.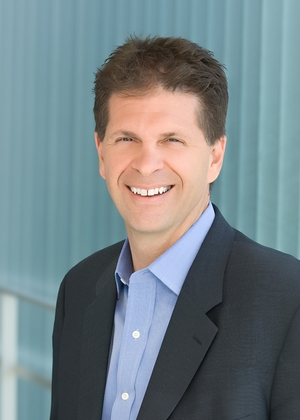 Photo courtesy of Ann Arbor SPARK
SPARK, a 17-person economic development group that draws some funding from taxpayer dollars but is not a part of a governmental entity, announced Tuesday that it had
selected Krutko to become its next CEO
. He succeeds
Michael Finney
, who became SPARK's first CEO in 2005 and resigned in late 2010 to become CEO of the
Michigan Economic Development Corp.
under Gov.
Rick Snyder
.
Krutko spent the last eight years leading San Jose's economic development initiatives. He's credited with helping to convince eBay not to leave San Jose and was a key player in an unsuccessful push to get an NBA team to move to the city.
SPARK chairman Stephen Forrest, the vice president for research at the University of Michigan, told AnnArbor.com on Tuesday that he's aware of the personnel issue that played a role in Krutko's departure, but he declined to disclose details.
"We know about it and it's really not material to this position or anything else," Forrest said. "Basically things change within a city and particularly with the election of a new governor and so on. He was at retirement age and he wanted to go."
Asked to provide details of the matter, Krutko, in an interview, said his decision to leave stemmed from several factors. Among them, he said, was the fact that he and the new city manager "had different viewpoints about how to proceed." He said the mayor of San Jose was also considering pushing for budget cuts that may have led to his division being consolidated into another department.
Krutko also said he realized that, because he was set to turn 55 in January, he had reached the retirement age at which San Jose allows employees to retire with a pension.
"I was an at-will employee," he said. "There's a lot of rumors that float around when you leave. I had an opportunity to take retirement and an exit from a job in which I had received two 10 percent pay cuts over the last few years, and my budget had been cut by half a million dollars. It was mutually agreed that it was a good time that I would move on."
He added: "A lot of people speculate about a lot of things when that occurs. But I think if you do some media searches you're also going to see, in similar articles, lots of people who expressed lots of happiness in San Jose. It's the way it works. When you're in a high-profile public position and you're an at-will employee, this is going to happen."
Krutko also earned a reputation for taking bold actions and brushing some people the wrong people, according to some reports.
"He's a very bright guy, but he could be in his own way controversial,'' Les White, a former San Jose city manager who worked with Krutko in early 2006, told the Pasadena Star-News. "He had a lot of drive and could take strong stands on positions that occasionally irritated people, including me. But at the same time, he got things done."
San Jose Mercury News columnist Scott Herhold wrote that Krutko was a "sometimes-irascible" executive who "did not (resign) gladly," according to "e-mails and text messages uncovered by the Mercury News."
Krutko said certain decisions may have irked some people but they were necessary.
"In any community that you work for a period of time you will have had to lead at various points in that tenure and you'll have to make tough decisions and recommendations," he said. "From time to time you have to provide strong leadership, laying out choices about the way to go."
He suggested that his successful push to win $1 billion in apartment construction projects, which he viewed as important for helping local tech companies attract talent, was an example of a decision that made some people mad. Surrounding communities filed a lawsuit to stop the project, he said.
"I was very aggressive, saying that if you don't create additional development capacity, Cisco will go elsewhere, eBay will move somewhere else, so we were pretty bold in moving forward with the development strategy," he said. "Is that brash? You're moving the city into an aggressive position."
Forrest rejected the suggestion that Krutko has a "mercurial temperament," as the Pasadena Star-News put it.
"That is not my impression," he said. "We've talked to many, many people out in the field who think extraordinarily high of him and we're pleased. And we think people in the community should be welcoming of him."
Krutko's resignation also came after an audit revealed that an entity called Team San Jose, which was given a contract to manage the local convention center, went several hundred thousand dollars over budget. Krutko said he was responsible for overseeing the city's convention center contract with Team San Jose.
But Krutko said he fulfilled his oversight obligations when, he said, his office sought answers for the budget problems at Team San Jose.
"I wasn't making the calls on how the money was being spent. We were just saying, 'Hey, what's the story here? City Council just approved your budget, the contractual budget, and you're already off target in two weeks,'" Krutko said.
He said it was particularly concerning because, "at the same time, I was looking at the financing to do a convention center expansion."
Ultimately, Team San Jose installed a new CEO and a new CFO, Krutko said.
At SPARK, Krutko will be responsible for driving the group's efforts to provide grassroots services to entrepreneurs, provide incubator space to startup companies, conduct retraining for unemployed workers, run small-scale investment funds and convince companies to add jobs in the Ann Arbor area.
SPARK maintains an annual core budget of about $3 million, including about $1 million in tax dollars from the Local Development Financing Authority, funds from U-M, the city of Ann Arbor, other local municipalities, private businesses and nonprofits.
Krutko, who was paid $225,284 in 2009, according to the Mercury News, starts his new job April 18. Officials have declined to reveal details of Krutko's compensation package.
Krutko described it as "very fair" and said he had been recruited by four other groups throughout the country. Finney was paid $258,423 in total compensation in 2008, a figure that includes the cost of benefits.
(Editor's note: AnnArbor.com Executive Vice President Laurel Champion is the treasurer of the Ann Arbor SPARK Board of Directors.)
Contact AnnArbor.com's Nathan Bomey at (734) 623-2587 or nathanbomey@annarbor.com. You can also follow him on Twitter or subscribe to AnnArbor.com's newsletters.