Posted on
Sun, Feb 13, 2011 : 5:58 a.m.
Ann Arbor's Adaptive Building Solutions to lead green building projects in Haiti
By Janet Miller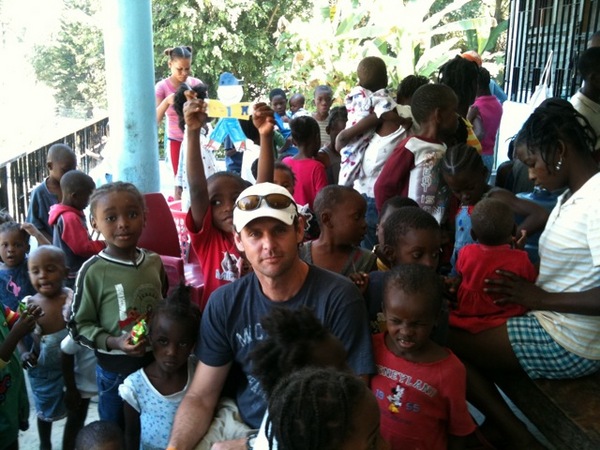 Courtesy of Mike Mahon
Mike Mahon, founder and president of Ann Arbor-based Adaptive Building Solutions, is combining his philanthropic work in Haiti with his business philosophy for sustainable building to help shepherd in a green building movement in Haiti.
Adaptive Building Solutions, custom home builders and remodelers, will be part of two building projects in Haiti, both of them seeking LEED (Leadership in Energy and Environmental Design) certification, the third-party rating system for green building: A 60,000-square-foot apparel-assembly facility 40 miles outside of Port au Prince and a 5,000-square-foot orphanage in Port au Prince, the capital city.
Mahon was in Haiti three weeks after the January 2010 earthquake that devastated the impoverished country, helping rebuild orphanages. He established the nonprofit Haiti Orphan Rescue Program, which renovated its first orphanage in Bon Repos. It was while Mahon was in Haiti last April working on these projects that he was asked to look at green building options for a hospital project by Healing Hands for Haiti. Adaptive Building promotes green building practices on its local projects.
While the Haitian hospital project was too far along to qualify for LEED certification, the contacts put him in touch with a partnership that was planning the textile facility, which includes a local businessman, a group of private investors and help from the William J. Clinton Foundation. While Mahon said few details about the construction project have been released, Adaptive Solutions will be project managers on all the green building issues related to LEED certification.
It will be the first LEED-certified building project in Haiti, Mahon said, and construction is expected to start within six months. It will seek basic LEED certification.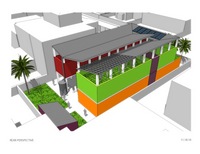 Courtesy of Mike Mahon
Green building is one way to help make Haiti a safer country, Mahon said.
"It's about social responsibility and changing the environment. It's a way to get away from that sweatshop environment and move toward a healthy working environment," he said.
LEED certification addresses building features that help the environment such as materials and resource conservation, but it also addresses human health issues such as indoor air quality.
While he was working on the textile facility, Mahon decided to contact the United States Green Building Council, the nonprofit that promotes green building and created the LEED rating system, for support of his orphanage project. He got nowhere. That's when he decided to send an e-mail straight to council President Rick Fedrizzi.
Nine minutes later, he received a reply.
"This is the world's largest green building association. Rick Fedrizzi is a guy who is scheduled three weeks in advance and has 20 meetings a day. But I sent him an e-mail at 4:52 p.m. on a Friday and I got a reply at 5:01 p.m," Mahon said.
The council was on board.
"I was the call he was waiting for," Mahon said.
Mahon and his family members have a history of service work in Haiti, and Fedrizzi had been in Haiti before the earthquake looking at the possibility of green building projects and had visited orphanages.
Fedrizzi, Mahon and more than 30 others held a design charrette in Chicago last November during the Greenbuild International Expo to address building a LEED-certified orphanage in Haiti. The result was the Haiti Orphanage and Children's Center in Port au Prince. The land for the facility has been secured and fundraising is under way, Mahon said. They want it to be LEED platinum, the highest level of green building.
The building council is in charge of raising the $600,000 needed to build the orphanage, Mahon said, and construction is expected to start this summer. Adaptive Building will be the project owner and general contractor.
Haiti-based companies and local employees will be used, but the project presents a host of challenges, such as sourcing local green building materials, monitoring the quality of building materials such as concrete blocks (the primary building material in Haiti), and building within the limits of the Haitian labor market.
Mahon said he hopes the project will spur growth.
"We hope to establish new markets in Haiti, such as turning recycled materials from waste into building materials," he said.
Volunteers in the green building trades will travel to Haiti to help train the labor force in green building practices.
While Adaptive Building will be paid for its role, Mahon said he would return a portion of his company's profits to Haitian charities.
Janet Miller is a freelance reporter for AnnArbor.com.