Posted on
Wed, Feb 22, 2012 : 5:45 a.m.
Bill threatens patent rights for Michigan auto parts manufacturers
By Guest Column
(Editor's note: This guest column was written by Kelly Burris, a patent attorney and shareholder in the Ann Arbor office of Brinks Hofer Gilson & Lione, a national intellectual property law firm.)
What do California lawmakers have against the Detroit auto industry anyway? Suppose you slap down a couple grand to lease a brand spanking new 2012 Cadillac ATS for three years. Subject to mileage and other standard limitations, the car is yours for three years, right? Wrong, if the same illogical premise behind proposed patent legislation was applied.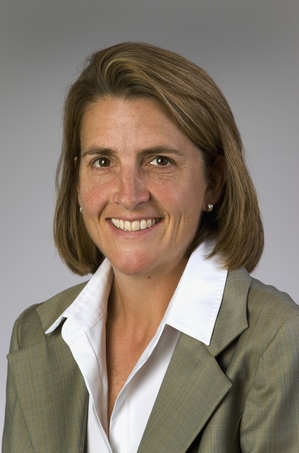 Photo courtesy of Brinks Hofer Gilson & Lione
Earlier this month, U.S. Reps.
Darrell Issa
(R-Calif.) and
Zoe Lofgren
(D-Calif.) of the
U.S. House Judiciary Committee
reintroduced legislation
that would drastically reduce the term for
design patent protection
from 14 years to a mere 30 months for automotive repair parts.
The bill, titled the "Promoting Automotive Repair, Trade, and Sales" (PARTS) Act, allows for the blanket manufacture, testing, importation and pre-sale distribution of repair parts that would otherwise infringe a design patent for automotive "component parts."
The PARTS bill only limits use and sale of such repair parts until 30 months after the patented part is offered for sale. If the bill is allowed to pass, original equipment manufacturer (OEM) patentees of automotive parts will effectively suffer a complete obliteration of their design patent rights.
By way of background, design patents are one among three types of patents in the United States. Design patents protect the ornamental appearance of an object, or essentially what a product looks like. (The other two types of patents are utility patents that protect how something works or how it is constructed, and plant patents that protect asexually reproduced plants).
The quid pro quo, or something for something, in the world of patents is that an inventor obtains an exclusive right to the invention for a limited period of time in exchange for disclosing their invention to the public.
The PARTS bill purports to "preserve consumer choice, reduce insurer and driver costs and improve competition in the market for replacement automotive parts." In effect, however, non-OEM manufacturers can immediately begin developing, testing and manufacturing repair parts, and even begin their marketing efforts without being liable for infringement. And once the brief 30-month period approaches expiration, these non-OEM manufacturers, distributors and related companies can effectively gain market share in what is meant to be reserved for patentees for 14 years under the patent laws. Instead of a quid pro quo, the PARTS bill equates to a quid pro nihil, or something for nothing.
Allowing such a bill to pass could start the U.S. on a slippery slope to eliminating the Constitutional rights of product developers and disincentivize automotive innovations. What's next for Congress, drug patents?