Posted on
Thu, Jul 21, 2011 : 5:58 a.m.
Borders' liquidation, Pfizer's exodus add up for Ann Arbor: 5,000 jobs gone
By Nathan Bomey
Melanie Maxwell | AnnArbor.com
Borders Group Inc
.'s announcement Monday that it
plans to liquidate
marks the single biggest blow to the local economy since
Pfizer Inc. announced
in January 2007 that it would close its
Ann Arbor
pharmaceuticals campus.
Nearly 5,000 local jobs at the two companies — about 3,000 jobs at the height of Pfizer's Ann Arbor operation in the early 2000s and nearly 2,000 jobs at the height of Borders' Ann Arbor headquarters and three local superstores — are now history.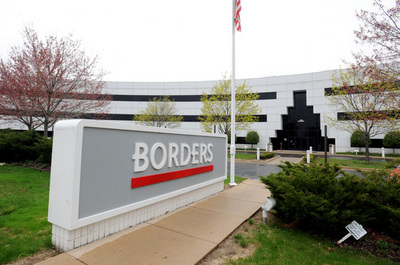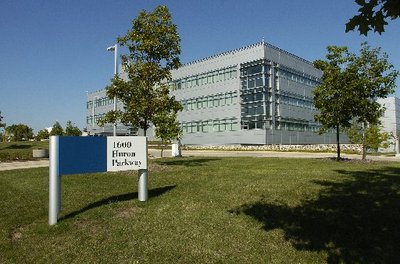 Lon Horwedel | AnnArbor.com
The 400 people still working at Borders' headquarters on Phoenix Drive will lose their jobs — and the two remaining
Washtenaw County
stores will close.
With Borders' exodus, two major corporations that once defined Ann Arbor's private sector identity are gone.
But there's a distinct difference between Borders' liquidation and Pfizer's exodus. Borders' plans caught no one off guard — in contrast with Pfizer's decision, which caught everyone by surprise, even the company's local site director, David Canter.
"The (Borders) outcome is certainly not a surprise," said Michigan Economic Development Corp. CEO Michael Finney, who was CEO of Ann Arbor SPARK when Pfizer announced that it would displace more than 2,100 workers four years ago.
"They made every effort they could to keep the company going. We have to take an approach very similar to what we did with Pfizer and see if there are opportunities for some of the innovation that was going on inside of Borders to remain in the community."
When Pfizer exited, economic development leaders immediately launched an effort to provide resources to the scientists and employees at Pfizer to help them launch businesses or find jobs at local companies. In the end, SPARK estimated that about one-third of the workers stayed in the area, and two dozen startups sprouted in the aftermath of Pfizer's exodus.
That said, Borders is different. Borders — whose liquidation plan is expected to be officially approved today by a New York bankruptcy judge — has a different mix of workers.
And the company has always been fairly isolated from the local economy. That is, there's no substantive publishing industry in Ann Arbor.
Nonetheless, many Borders corporate employees have the skills to fit comfortably into various local industries, Finney said.
"There's a lot of very high-quality professionals in the (information technology) space, in sales and marketing and so many other very worthwhile professions," he said. "It's like every other business. There's a tremendous amount of talented folks who could, in fact, potentially fit into other companies or do their own thing."
Among the resources for the Borders workers is SPARK's entrepreneurial training courses, consulting services, networking opportunities and job listings. MEDC also recently launched a "job portal" with job listings at hiremi.org.
"It's always unfortunate when a business in our region experiences hardship," said Donna Doleman, SPARK's new vice president for marketing, communications and talent. "So what's important to the economy and the region is how we handle those hardships and that we're prepared for them when they inevitably occur."
Doleman said SPARK is already working with Borders' human resources team to provide an "array of services" to the workers. One of SPARK's key services is a free weekly e-mail newsletter with job openings in the Ann Arbor area, which can expose workers to growing companies they did not know about.
"The bottom line for us is we don't want to lose the talent," Doleman said. "We're going to apply the same effort and expertise we did with the Pfizer transition."
Borders President Mike Edwards said in a letter to employees that they could expect information later this week "regarding separation information, severance, benefits, and other resources for employees."
"You have my assurance that we will do whatever we can to help our employees through this transition," he wrote.
To be sure, rapid growth at the University of Michigan Health System — which is adding 500 jobs in connection with the November opening of its new children's and women's hospital — and job growth in the tech sector are likely to help the economy absorb the Borders losses.
But the liquidation deals a substantive blow to the pace of the local economy's recovery. Washtenaw County was expected to add about 2,090 jobs in 2011, according to an economic forecast released in March by the University of Michigan.
Nationally, Borders' liquidation is a significant moment, too. The company's 10,700 workers will lose their jobs, and 399 stores will be abandoned — unless last-ditch efforts to sell 30 leases are approved by a judge today. Borders leased all of its real estate — which means that landlords will be left seeking tenants for their stores.
The company owed its top seven unsecured creditors, including publishers such as Simon & Schuster and Random House, more than $193 million, according to court documents from Borders' Chapter 11 bankruptcy filing in February.
In Ann Arbor, the company was leasing space for its headquarters in a 460,000-square-foot office building owned by Agree Realty. But Borders only occupied about 25 percent of the building in the end.
The company's exodus from the headquarters building is a disappointing development — but it also creates an opportunity for attracting new corporate tenants and filling up the space.
After all, Pfizer, of course, sold its property to U-M for $108 million — and U-M expects to add 3,000 jobs at the site by 2019.
For now, though, the focus is on the impact of Borders' liquidation on its employees. It's unclear when Borders' headquarters employees will be laid off. At the stores, liquidation sales could start as soon as Friday.
Patricia Denig, interim director of the Washtenaw office of Michigan Works!, said her office is meeting today with Borders' human resources team to help workers apply for unemployment insurance, access retraining and certification course opportunities and identify new career opportunities.
Contact AnnArbor.com's Nathan Bomey at (734) 623-2587 or nathanbomey@annarbor.com. You can also follow him on Twitter or subscribe to AnnArbor.com's newsletters.