Posted on
Thu, Mar 22, 2012 : 2:02 p.m.
Chelsea Alehouse to open in the Clocktower complex in downtown Chelsea
By Lizzy Alfs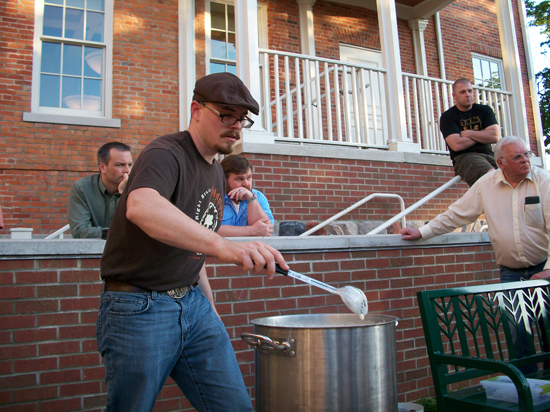 Photo from Sara Wedell
Months after announcing his plans to launch a new brewery in downtown Chelsea,
Chris Martinson
has finalized a location for the
Chelsea Alehouse
: the
Chelsea Clocktower
development.
Martinson signed a lease last week for a 4,200-square-foot space in the factory building, located next to the Chelsea Teddy Bear Company just off Main Street.
The goal, he said, is to begin renovations soon and open by September 1.
The plan for the space is to use roughly 1,000 square feet for the brewery and transform the rest into a pub with sandwiches, salads and appetizers made from locally sourced food whenever possible. There will be a variety of ales that will include seasonal selections, a stage for live music and an outdoor seating area.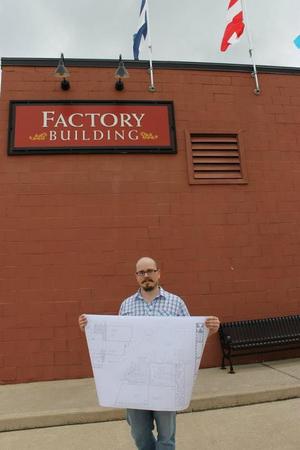 Photo from Chris Martinson
"This space is great for several reasons," Martinson said. "It has a lot of parking, one of the only sizeable outdoor seating areas in Chelsea, high ceilings and you can see it from Main Street."
The Chelsea Alehouse will also be downtown Chelsea's only microbrewery, although the city was home to the state's first microbrewery in 1982.
"Chelsea actually has a sort of renaissance microbrewery history to it, which is interesting," Martinson said. "But there isn't one now and there really is a need and a demand."
Martinson, who lives in Grass Lake and works as an associate scientist at Cayman Chemical in Pittsfield Township, said he feels special ties to the city of Chelsea since his wife used to work as the executive director for the Chelsea Center for the Arts.
"We are really immersed in the Chelsea community even though we don't live here," he said.
Ann Arbor-based McKinley Inc. owns the Clocktower development, which includes five redeveloped buildings.
Tom Gritter, vice president and managing director of commercial real estate for McKinley, called the Chelsea Alehouse a "perfect use" for the warehouse-type space.
"There is a microbrewery trend throughout the country and especially in Michigan," he said. "I think it's natural for that to continue here and I think there's plenty of room for growth in the industry."
He added: "I think Chelsea is a great town that has always had character, and the people love neighborhood places."
Martinson said he plans to hire four to eight full-time and several part-time employees and he will become the head brewer.
Down the road, he hopes to start bottling or canning his Chelsea Alehouse products.
He will also be launching a founding membership mug club within the next month, and the people who join will get their names written on the wall of the brewery. The mug club will offer discounts on both pints of beer and growlers.
For additional Chelsea Alehouse updates, you can join the brewery's mailing list here.
Lizzy Alfs is a business reporter for AnnArbor.com. Reach her at 734-623-2584 or email her at lizzyalfs@annarbor.com. Follow her on Twitter at http://twitter.com/lizzyalfs.