Posted on
Thu, Mar 8, 2012 : 1:48 p.m.
Domino's moves to quash rumors of Rush Limbaugh ties
By Lizzy Alfs
Ann Arbor-based Domino's Pizza is taking actions to assure its customers the company has no ties to Rush Limbaugh and his radio show - even though the company has never advertised on the program in the first place.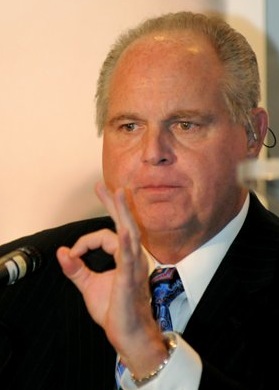 AP photo
Following Limbaugh's remarks to Georgetown law school student
Sandra Fluke
last week calling her a "slut" and a "prostitute," customer complaints starting rolling into the pizza company, the
Washington Post reports
.
People were demanding via Twitter, email and phone requests that Domino's pull its ads from Limbaugh's show after the company accidentally ended up on a list of its sponsors. One Twitter user told the company she'd start ordering from Pizza Hut.
Since Limbaugh's remarks, more than 20 companies have pulled its advertisements from the program, including the Detroit-based Quicken Loans.
But Domino's, said vice president of communications Tim McIntyre, has never advertised on Limbaugh's radio show.
"We just don't know what this is all about because we've never advertised on the program," he said.
To quash the rumor, Domino's employees responded individually to each customer complaint in the form of tweets, phone calls and emails. They reached out to 3,500 people in the effort.
"We were not involved," McIntyre said. "We don't advertise on the Rush Limbaugh show. We should not be part of this. We are sucked into this thing that happened."
Check out the full Washington Post report here.
Lizzy Alfs is a business reporter for AnnArbor.com. Reach her at 734-623-2584 or email her at lizzyalfs@annarbor.com. Follow her on Twitter at http://twitter.com/lizzyalfs.