Posted on
Fri, Mar 30, 2012 : 5:59 a.m.
Ann Arbor area in 2014: Labor shortages possible
By Lizzy Alfs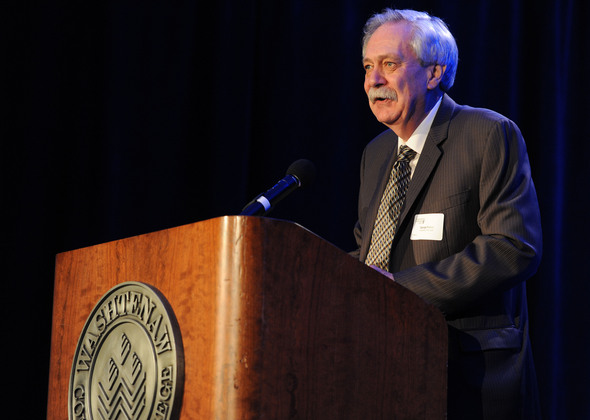 Angela J. Cesere | AnnArbor.com
(Exclusive economic forecast: Ann Arbor area to add 11,000 jobs over 3-year stretch)
Related story: Washtenaw County economy in robust recovery: But are they good jobs?
Washtenaw County's labor pool has been shrinking since 2007 as more discouraged workers stopped looking for work — and if those workers don't reenter the workforce in the next few years, the Ann Arbor area could face a potential labor shortage, according to a new economic forecast conducted by the University of Michigan for AnnArbor.com.
Photo courtesy of University of Michigan Health System
A labor shortage, particularly of qualified workers, is described as a "looming problem" in the U-M economists' report. The county is expected to add more than 11,000 jobs over the next three years.
The county's unemployment rate fell from 8.1 percent to 6.6 percent between 2010 and 2011 -- attributed to both job gains and a shrinking labor force.
To be considered in unemployment statistics, a person has to be "actively" searching for a job, said economist George Fulton, who conducted the study with economist Donald Grimes.
"Thus, our unemployment rate has been improving not only because we are adding jobs, but also because people have stopped looking for work," the forecast says.
The forecast predicts the local labor force will begin growing in 2013 at a "fairly healthy rate" of 1.5 percent in 2013 and 1.9 percent in 2014.
At the same time, the unemployment rate is predicted to slowly fall, dropping to 5.5 percent in 2012, 5.2 percent in 2013 and 4.7 percent in 2014.
But those labor force predictions could be too optimistic, the forecast says.
"One of the things we're seeing within the last year at the national level and state level, and to some extent the local level, is that even though the economy has improved, people haven't come back [into the workforce]," Grimes said.
He said this could be because people have "found a way to live" without being a part of the labor force, such as retiring early, receiving disability checks or scaling back family income.
He added: "Maybe these people don't come back into the labor force in 2013 and 2014, and that's where we face this big dilemma."
And one of the main problems with a limited labor force, the forecast identifies, is a lack of qualified workers.
"I think one concern is to have access to the workers with the skills that the employers are looking for, and there's a definite risk of that," Fulton said. "We could be encountering shortages in that area, which is a problem."
The problem is one that has come into the spotlight lately, with Gov. Rick Snyder recently issuing a "special message" on enhancing Michigan's workforce development and talent initiatives. Snyder said Michigan has more than 77,000 job openings that aren't being filled because of a lack of talent.
Ann Arbor SPARK CEO Paul Krutko said companies that are looking to expand are also raising the issue.
"For the most part in the conversations we're having with companies that are considering growth, their concern is, can they find the talent they need for the workforce?" he said.
He added: "Our emphasis -- and I think you're seeing it also from the Michigan Economic Development Corporation -- is a real focus on matching the talent to those jobs."
AnnArbor.com business news director Nathan Bomey contributed to this report.
Lizzy Alfs is a business reporter for AnnArbor.com. Reach her at 734-623-2584 or email her at lizzyalfs@annarbor.com. Follow her on Twitter at http://twitter.com/lizzyalfs.