Posted on
Mon, Aug 8, 2011 : 5:57 a.m.
Famous Hamburger set to reopen on Plymouth Road after franchise deal fell apart
By Laura Blodgett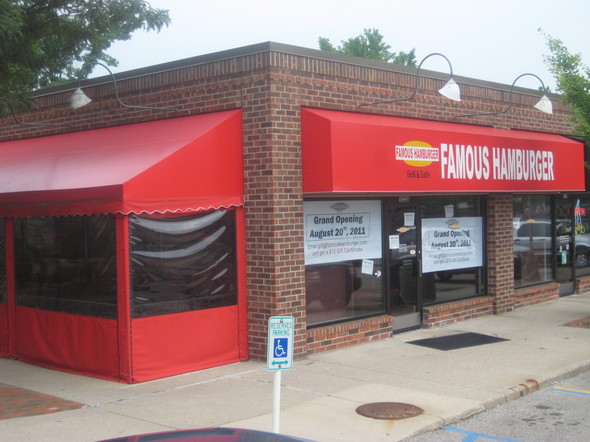 Laura Blodgett | For AnnArbor.com
Famous Hamburger
, a restaurant located at 1739 Plymouth Road in the
Courtyard Shops
, plans to reopen Aug. 20.
The restaurant was closed for three months after a potential franchisee's financing fell through due to the tight lending market, said Mounir Hider, who co-owns Famous Hamburger along with his father, Feisal Hider.
The Hiders decided to operate the restaurant as a corporate-owned location for now, though they still intend to franchise the location if an entrepreneur expresses interest. They're now hiring 15 workers to staff the restaurant when it reopens.
The restaurant's menu features 19 gourmet burgers, including an olive burger and inferno burger with jalapenos, along with American favorites such as milkshakes and sub sandwiches as well as a selection of Mediterranean recipes.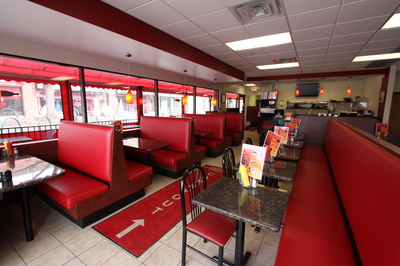 Laura Blodgett | For AnnArbor.com
The franchise also offers a 100 percent halal burger, Hider said, which means it's prepared and stored according to Islamic dietary standards.
"It doesn't take away from the taste, it actually adds to it, so those not necessarily seeking halal won't mind it," said Hider. "It caters to that market without disqualifying anyone else."
The restaurant is also a satellite location for the company's catering operation, whose local clients include the Islamic Center of Ann Arbor, the University of Michigan Medical Center as well as private birthday parties and baby showers.
The family opened its first restaurant in Beirut, Lebanon in 1970. They opened a restaurant in Detroit when they immigrated to Michigan in 1996. Since then, they moved to a larger location in Dearborn, currently located at 5808 Schaefer Rd., followed by its first franchise at 3424 Fairlane Dr. in Allen Park.
Hider, a University of Michigan graduate, opened the Ann Arbor restaurant three years ago with the intent to franchise it once it opened.
"I have always loved Ann Arbor, and always wanted to do something [here]," said Hider. "I know Ann Arbor, and I know what the expectations are here and I felt I could meet those demands."
The Hiders said they are also currently in the process of opening a franchise in Los Angeles.
The Ann Arbor restaurant is currently hiring about 15 employees including waitstaff, cashiers and cooks. Those interested can apply online at www.famoushamburger.com/employment.
Laura Blodgett is a freelance reporter for AnnArbor.com.