Posted on
Mon, Mar 29, 2010 : 5:24 p.m.
Georgetown Mall faces 4 p.m. Wednesday deadline to avoid tax foreclosure
By Paula Gardner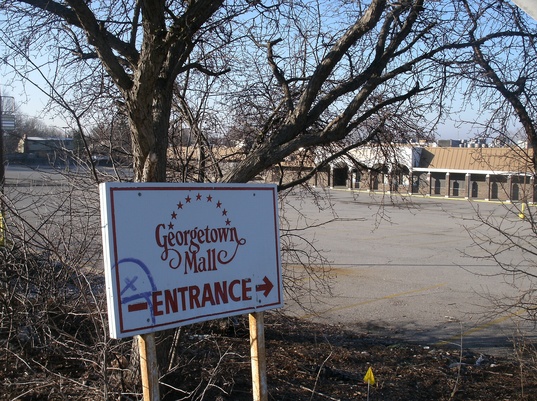 Paula Gardner | AnnArbor.com
Updated March 31: The deadline passed without a payment, but the mall owner said in an email he received an extension until May 21. County Treasurer Catherine McClary was not available to comment on the extension.
The owner of Georgetown Mall in Ann Arbor has until 4 p.m. Wednesday to retain ownership of the property by paying just over $512,000 in back taxes.
Washtenaw County Treasurer Catherine McClary said her office sought the tax forfeiture on the property based on unpaid taxes dating back to 2006 and 2007.
If the amount is not paid by the Wednesday deadline, the county will take ownership of the property and put it up for auction this summer.
The total back tax bill as of Monday was $828,907, according to county records through 2009.
The property - 6.5 acres on Packard Road, just north of Eisenhower - is owned by Harbor Georgetown LLC, according to city records.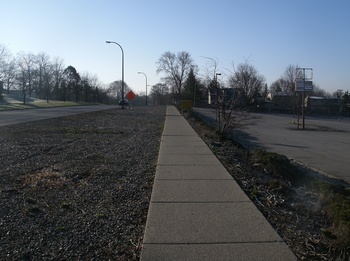 Paula Gardner | AnnArbor.com
Craig Schubiner, the registered agent of Harbor Georgetown LLC, had planned a mixed-use redevelopment for the property. A
bank foreclosure notice
filed on the property in 2008 indicated that $15 million was owned in principal and interest, but the lender did not proceed to foreclosure.
The property is valued at $4.6 million, based on its 2010 state equalized value.
Meanwhile, city officials have been meeting with mall representatives to keep the site secure from vandals and loitering. The 83,000-square-foot retail center has been vacant since Kroger moved in September.
"We've been working with the owners to secure the site," said Jeff Kahan, city planner.
Changes have included chaining the entrances to the parking lot, removing the Dumpster, removing a ladder to the roof and securing a skylight, Kahan said.
The owners also have been removing weeds from the grassy area bordering the Packard Road side of the mall.
"They have made some progress on these issues," Kahan said.
Paula Gardner is Business News Director of AnnArbor.com. Contact her at 734-623-2586 or by email. Sign up for the weekly Business Review newsletter, distributed every Thursday, here.