Posted on
Sun, Dec 30, 2012 : 5:58 a.m.
Internships present entry path to Michigan economy of the future
By Ben Freed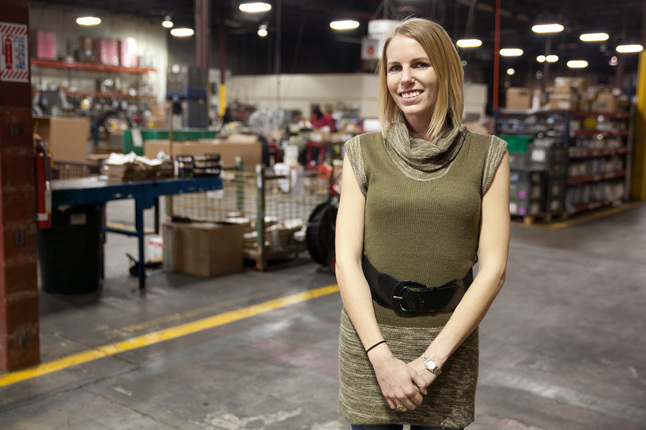 Griffin Moores | MLive.com
Internships have been described as everything from
slave labor
to a
gateway to success
. For president of
Michigan Future Inc.
Lou Glazer
, internships are a vital piece to Michigan's economic success.
"It can't just be any internship though," he said.
"It has to be one where kids who are going to be graduating from college get an opportunity for an internship that has a reasonable chance of turning into an opportunity for employment."
Glazer's Ann Arbor-based think tank, as well as many others across the state, view Michigan's "brain drain" exodus of recent college graduates as something that can be combatted with the right combination of job opportunities and a cultural shift.
"Young people want to go where there's good quality of place and where other young talent is concentrating. That's what Michigan is having problems with and why so many of our talent young people go to Chicago."
The age-group Glazer focuses on, "Millenials," includes Americans between the ages of 18 and 30, currently a cohort of approximately 70 million nationwide.
Only 35.7 percent of 2011 graduates from the University of Michigan and 54 percent of Michigan State University graduates who were employed upon graduation reported that their jobs would keep them in Michigan, according to surveys by the schools.
About 20 percent of U-M grads reported find jobs in either New York or Illinois, with the majority of those concentrating in New York City and Chicago.
The problem appears to be a Catch-22: Michigan needs a higher concentration of talented young people, but talented young people tend to gravitate where there are already higher concentrations. New companies like Intern in Michigan are working to help break that cycle.
"The years immediately following college can be a major indicator for where someone will ends up living," Intern in Michigan director of communications Mike Gentile said.
"Internships are an excellent way to retain people, engage them, and keep them in a community."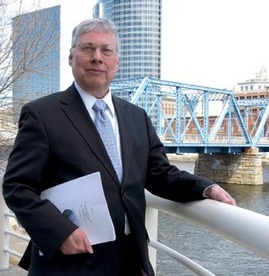 Gentile believes that while students used to find internships through word of mouth, family connections, or random bulletin board postings, a better matching of interns to opportunities could help their future success.
"Today, internships can be excellent ways for kids to really figure out what they're going to do, get a leg up and a foot in the door," he said.
"Employers realize that they're not just to make coffee and copies, that they have real skills that can help them with what they're trying to do."
Intern in Michigan uses an "online dating" style of questionnaires to match compatible students with employers.
"On normal job boards like Monster, an employer will post a job opportunity on one side and on the other side a student will post a resume. The employer either doesn't get any results or they're inundated with thousands and searching through can be daunting," he said.
"For students, you become a needle in a haystack and you just cross your fingers and hope someone comes across you."
On Intern in Michigan's site, employers post detailed job descriptions including what skills they are looking for and what potential interns will learn. Students are then matched with employers based on what skills sets they posses and what type of opportunities they are looking for.
As responsibilities in the internship increase, Glazer and Gentile both believe that employers will look at internships more as on-the-job training programs then "use them and lose them" temporary labor.
"It's beneficial for both sides," Glazer said.
"For the employer, it's a tryout and they can determine if this kid can do the job. For the intern it's a chance to see that there are really good job opportunities right here in Michigan."
Former internship coordinator at Michigan State University Paul Jaques said in the last few years he's seen an increase in students from Michigan wanting to stay in the state after graduation.
"It actually hurts that so many people talk about how everyone's taking off," he said.
"I think students see an opportunity here to help rebuild the state back to what it was. But they still need opportunities, when companies tell them that taking an internship gives them the potential of coming on full time students see that as a big opportunity."
Interns are currently working across the state for companies large and small, and even at the state government as they attempt to find a good fit for their post-graduate careers. According to a University of Michigan "exit survey," students who had completed at least one internship were about 7 percent more likely to be employed upon graduation than those who hadn't.
Even more telling, a Michigan State University survey of graduates showed that of those who found employment, 14 percent used a previous internship to secure their first job out of college.
"If they intern here, and then find a job here, they will stay here," Glazer said.
"And that momentum can help create the positive cultural vibrancy we need."
Ben Freed covers business for AnnArbor.com. You can sign up here to receive Business Review updates every week. Reach out to Ben at 734-623-2528 or email him at benfreed@annarbor.com. Follow him on twitter @BFreedinA2