Posted on
Thu, Dec 16, 2010 : 5:40 a.m.
Albert Berriz: McKinley is winning by focus on culture, not the economy
By Joe Marr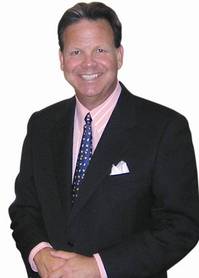 Albert M. Berriz

By what we've heard for years in the news about the real estate market in the U.S., you would assume that all companies involved primarily in real estate would be limping along at best. You would guess wrong if you were including McKinley Inc of Ann Arbor in your assumption.
Albert M. Berriz, CEO of McKinley Inc., knows that to drive revenue in today's economy in the rental and investment property business, he has to focus his efforts on constantly building and refining a culture of opportunity rather than lament the shifts in national economic activity.
"I've always told our leaders to be less concerned about the market and more concerned about their organizations and attitude and how they lead their people."
Berriz agreed to invest time in the phone interview below, followed by an informal meeting with him and his chief of staff, Mary Williams. He also gave me a tour of McKinley's headquarters offices on North Main in Ann Arbor.
Two things struck me on the headquarters visit. First, Berriz practices what he preaches; after being introduced individually to about 20 management and staff, there is clearly a genuine "can do" attitude at all levels.
The second most striking thing I encountered on the visit is that McKinley seems to have managed to incubate an apolitical meritocracy environment. I half-expected to encounter an executive staff of "good ole boys," and I was pleasantly surprised to find a diverse and youthful team in the C-level and key positions, some fairly recently out of the University of Michigan Ross Business School, promoted rapidly based on high-performance according to Berriz and Williams. The rest of the interview is below.
J. Marr: What is the most challenging thing about driving revenue in today's economy?
A. Berriz: I think what's important for any entrepreneur is to be less concerned about the environment and more concerned about the culture in your organization. I've never taken the attitude that things are bad and therefore our revenue has to be bad. I've always taken the attitude that a down market is just as much an opportunity as an up market. So, for us, we have a business that is able to do well in either place. I've always told our leaders to be less concerned about the market and more concerned about their organizations and attitude and how they lead their people. It doesn't mean that they are not aware of their environment, but I think what it does do is create a mindset that they want to be excellent regardless of what CNBC says.
J. Marr: An abundance mentality of possibility instead of limitation.
A. Berriz: The word we use at our office is' opportunity'. Every single day you wake up, and there is a huge opportunity out there waiting for you. So you can either elect to think the environment is negative, or you can elect to say you're going to take advantage of the opportunity. At least from my experience, the attitude you start the day with does two things: One it influences you. You can decide to be half full or half empty. More importantly, it influences all the people around you and your team.
J. Marr: Yes, they are looking to their leaders, so we have to model it. What are you doing differently, if anything, than you were doing prior to 2008?
A. Berriz: We always have strived to work harder; it always pays. If you are persistent and work hard, the old phrase; "The harder you work the luckier you get" is true. I think in this environment a lot of people have emotionally given up, which has impacted their persistence and their hard work.
J. Marr: So for you, as a leader, is it compelling you to do anything different?
A. Berriz: In our business there is always an opportunity, so the down cycle is probably is the single greatest investment opportunity in the history of commercial real-estate. So the fact that values are so depressed and things are 'so terrible' is a great opportunity. So you can do one of two things: You can jump out the window, or you can see it for what it is, which is an opportunity that would not have been created if things had not gotten so bad. I think what it really comes down to is we fully expect to end this day today completely differently then the way we started. The environs will be such that that I will morph and change, and whatever I thought the opportunity was that morning will be completely different by the end of the day."

J. Marr: You're constantly re-setting your perspective based on success from that day. Has it changed the way you lead your people each day?
A. Berriz: Absolutely — not only the successes but the information I get throughout the day. In my role, I'm constantly in touch with leaders on Wall Street. In our business, the finance side of the real estate capital markets have a huge influence on what goes on in our industry and how values are set. And to give you an example, today and tomorrow is our McKinley banker's event. It's a two-day event where we bring in 85 people from throughout the country. We retreat and meet at the Detroit Athletic Club with 85 leaders and industry leaders on all aspects. Our theme for the next two days is distressed real estate. And frankly I will walk out with a totally different view after exchanging thoughts and listening to other ideas; what I thought was a plan about how we are going to operate will morph. I spend a lot of time on vision; in our operation, I have a McKinley 2020 plan which, in fact, is what I think the company will look like. I also have a 2015 plan which is really shared and embraced by the entire company. But even those plans have to change in real time. I hope to walk out of the next two days smarter and stronger as a result of the information I get from our colleagues in our industry.
J. Marr: Is this approach working?
A. Berriz: Well, you know we have been in business for 42 years. My partner, Ronald Weiser started the business, and I've been the CEO for the past decade. We have an organization that has doubled in size every decade that we have been in business. We have 1,250 team members in 19 states, and $2.5 billion in business. We're a Michigan-based business and always will be an Ann Arbor-based business. We are currently the largest landlord in Washtenaw County, and if you look at the numbers we're the largest in the state of Michigan. But putting all that aside, we are heavily invested in Michigan. We have never let any of those dynamics and certainly the psychology of people that say the world's coming to an end in Michigan affect our business. Our business has steadily grown this last decade, and it hasn't grown any differently from 2008, 2009 and 2010 than it did in 2004, 2005, 2006 and 2007."
J. Marr: So you managed to hedge your bets and spread your interests and find those opportunities in a low market that are unique for you, despite what the rest of the economy is dealing with, in order to maintain a pretty steady ramp right through the tough period. Is that fair?
A. Berriz: Yes. It's a two-part business; we have two businesses inside of one enterprise. So we have one business that is a real estate equity business — in other words, we own apartments, shopping centers and office buildings. An example of an office building is the Google building in downtown Ann Arbor. We have shopping centers like the Glencoe Crossing Retail Center on Washtenaw or apartments like we have all throughout metropolitan Ann Arbor.
The second business is a real estate advisory business which we manage and advise on behalf of major institutions, and those would be pension funds, insurance companies, Wall Street investors and money center banks — their real estate.
So to give you an example, obviously a negative thing but a practical reality of what's happening in Michigan, there is a lot of commercial foreclosures going on. We're probably the largest company that is doing distressed asset resolution advisory work anywhere in the state, so if there is a major pension fund insurance company or money center bank that is taking back real estate in the state, and looking to foreclose on it and looking to turn it around at some point in the future or sell it, McKinley is probably doing it. So that is a Michigan-based activity with real Michigan-based employment and real Michigan salaries being paid. And so it isn't that we're only growing outside of Michigan; we've had significant growth in Michigan. It's opportunistic, and it only came about because of what happened in 2007.
J. Marr: What hasn't worked?
A. Berriz: You know…I'll tell you what has worked and what hasn't worked for us over the years. As a company, we are committed to core values that are very strong that we all have stamped on our foreheads. There is a culture that, if you are attracted to McKinley, you love it, and if you don't like that culture, then the culture expels you. We have tried in our growth to add executives that I would say are seasoned employees at a high level and have a great track record from our industry, and it's always been our success when we grow leaders from within. Because when we grow leaders from within the culture part, which is the single biggest risk for us, we can always teach anybody anything as it relates to our industry. But if the culture part is missing, we can't really have a fit. The most dangerous person for us in terms of an executive is someone who has the right skill set but the wrong culture, and we'll always take the right culture and merge the skill set over the alternative. So what hasn't worked for us is when we've hired for skill-set and we missed on culture."
J. Marr: And sometimes you knew when you were making the hire?
A. Berriz: I think with some (executive recruits), we thought it could be a culture fit. I think we figured that, "well, maybe we can make some of this culture re-orientation with them." But it hasn't happened. So I would say in the last three years, while we have significantly grown, we did go external to hire leaders, and so we learned what we knew was right which is that its best for us to take our time to grow our executives from within. And that doesn't mean that you know it from day one. We have a lot of leaders that we get along the way, but there comes a point that you know that, I'll tell you a lot has to do with the kinds of environments that the executives come from. In our industry, for example, there is a very marked difference between public companies' real estate and what I would call a private company real estate. It has to do with (the fact that) public companies are, as you know, totally quarterly results-driven and not focused on long term asset value. That becomes a much more mercenary environment, so the things that are important to them in their culture are less important to us. Our culture is far more long-term with both people and assets.
McKinley 2020 is real. The relationships that fuel McKinley 2020 are alive and well and are long-term relationships that are with us, forever! And those are internal as well as external relationships. The mental profile is such that our people are not worried about whether or not were going to make a quarterly dividend, they're really worried about creating long term values. And in our world I should say that when we talk about creating long-term values we talk about two things: that we invest in people and real estate. (In) our discussions internally, or when I'm having discussions externally as well, that sentence will always say "people and real estate," and always "people" first. We happen to be in the real estate business, but wer'e really in the leadership and opportunity business. And that's really our number one singly most important investment is our people."
J. Marr: So your annual revenue is…
A. Berriz: Let me get the exact numbers for you. Our annual revenues are $254 million, with total assets under management of $2.4 billion, a total of six divisions, 1,250 employees, 19 states, 33,139 apartment units and 7.6 million square feet of office and retail.
J. Marr: How has your job changed as a result of the tough economy?
A. Berriz: I think things happen a lot quicker today then they ever have before, so I spend much more time externally gathering information and understanding where we are, and, then in real time, adapting that information to tactics, strategies and objectives and communicating internally. I spend a lot more time connecting our business to the world. I spend much more time in that relationship of understanding the external world and gathering those resources and bringing them back into our world internally."
J. Marr: Are you working more?
A. Berriz: Working about 100 hours a week, same as since I was in my 20s.
J. Marr: What is encouraging or discouraging?
A. Berriz: Encouraging is the sky's the limit; there is really nothing we can't accomplish as an organization.
J. Marr: What advice would you give other leaders based on your experience?
A. Berriz: There hasn't been a better time to be in business in the entire 33 years that I've been in business. So there is no better time to take advantage of the business environment. This is a rare opportunity in American business history. It's a great time. Get up today with a different attitude: Work harder, smarter and more positively than you ever have before.
Joe Marr is a public speaker, sales and management consultant and trainer, and runs Sandler Training Ann Arbor at 501 Avis Drive. To reach him call 734-821-4830 or visit his website at www.sandlerannarbor.com.