Posted on
Mon, Sep 17, 2012 : 5:57 a.m.
Jessica's Skin & Body Apothecary to open in Ann Arbor's Kerrytown next month
By Lizzy Alfs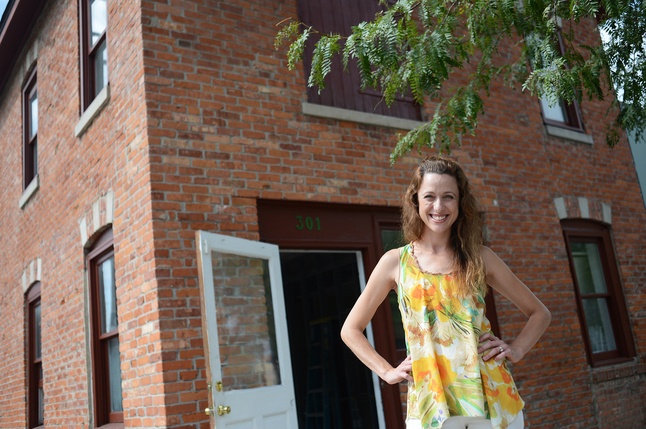 After six years of renting a room inside Ann Arbor's A2 Yoga studio,
Jessica Elkins
has decided to take her body spa business to the next level.
Elkins, a Milan resident, signed a lease to relocate and expand her business into Ann Arbor's Kerrytown neighborhood. She hopes to open Jessica's Skin & Body Apothecary at 301 N. Fifth Ave. next month.
"I just started getting a lot of inspiration for where the business was going, and I just kept getting the feeling that a specialty skin care store would be a lot of fun," Elkins said. "I'm doing it. I found the space and it's the perfect space for my vision."
The two-story, 1,300-square-foot Kerrytown building — which Elkins refers to as "charming" — was most recently occupied by The Healing Center of Ann Arbor, a medical marijuana dispensary. The dispensary relocated earlier this year.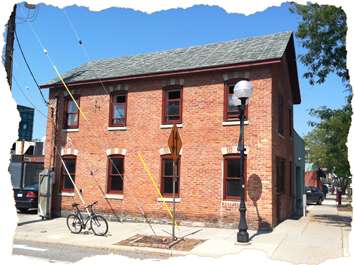 Photo from jessicasapothecary.com
Sam and Carmin Argierio, owners of Argiero's Italian restaurant, own the building. It was listed for lease with Collier's International's Ann Arbor office for an annual $17.85 per square foot.
With the move, Elkins plans to expand her services to include facials, waxing, mineral makeup, aromatherapy, massages and body scrubs. She'll also have a retail area to sell products and a body oil and body scrub menu.
"People can actually walk in and mix up body oils and scrubs. There are tons of different fragrances. I imagine if people are out shopping or go out to lunch, it'd be fun to come and have a body scrub mixed up."
Doug Allen of Peter Allen & Associates, the broker who represented Elkins in the deal, said it's this sort of pedestrian traffic that will "liven up" the North Fifth Avenue area.
"There was a marijuana shop here for a while and they didn't do anything to excite the street here," Allen said. "(Jessica's) plan to excite the sidewalk and get people to come to this corner, I think is just one step closer to a better Kerrytown."
Elkins also plans to hire additional employees after years of operating the business on her own. But even though she's expanding, Elkins is adamant: maintaining a personal connection with clients is crucial.
"We are really committed to educating clients on their skin and customizing a regimen for them," she said.
She said her price points are "competitive," but she'll also carry higher-end products, including Eminence Organics and GlyMed Plus products.
Elkins and her contractor, Mary Jane O'Brien of Ann Arbor-based Carpenter Guy, are aiming for an Oct. 21 opening.
Lizzy Alfs is a business reporter for AnnArbor.com. Reach her at 734-623-2584 or email her at lizzyalfs@annarbor.com. Follow her on Twitter at http://twitter.com/lizzyalfs.