Posted on
Wed, Feb 27, 2013 : 5:58 a.m.
Just in time for spring break: Michigan students create website for cheap impromptu vacations
By Ben Freed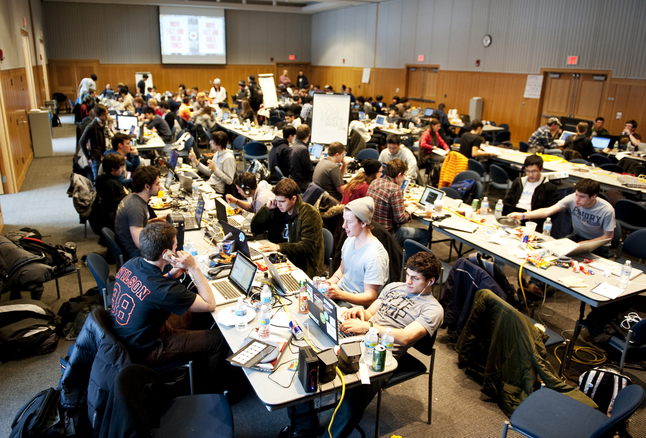 Daniel Brenner | AnnArbor.com file photo
College students are known for their procrastination, and that reliance on last-minute genius often extends to their travel plans. Unfortunately, booking flights on short notice is often more painful then pulling an all-nighter to finish a paper.
Enter Nowcation, a new travel website created at the MHacks Hackathon held on the University of Michigan campus early in February. The site automatically searches for cheap travel options to high-demand destinations leaving from your hometown.
The site encourages spontaneous travel by not allowing you to select where you want to end up — only where your trip will begin.
"We don't ever plan on putting in a feature where you can search for a specific destination," The website's co-founder and University of Michigan freshman Jamie Sookprasong said.
"If we do that we're directly competing with everyone else and we're not that different from them. We might personalize by letting you say if you're looking for a beach holiday, or a ski holiday. By interests, but not by location."
Sookprasong's three co-founders, Raj Vir, Jesse Daugherty, and Pratik Kabra, are all computer science sophomores at U-M. Three of them plan to continue working on the company, and Sookprasong is heading up an effort to raise a first round of funding.
"Right now our site links through to Expedia," he said.
"We're looking for a round of investment so that we can get our own software for people to buy directly from us. We're looking to find something cheaper than the software that other sites use that costs half a million dollars a year."
The founders met representatives from California-based venture capital fund A16Z at the hackathon and submitted a pitch to them for funding Feb. 21.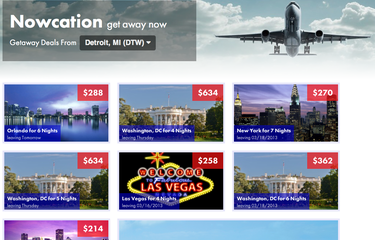 Screenshot from Nowcation.com
"I don't have a specific number in my head of how much money we're looking for," Sookprasong said. "There's a lot of improvements we can make to the site depending on how much funding we get."
One improvement the team hopes to make is to search for cheap flights more frequently. Due to a limited number of queries they are allowed per month, they can only update the site with new deals every two hours.
"So a lot of the flights that we're putting up there, there are only maybe three tickets available at that price," Sookprasong said.
"So by the end of the two hours, those are usually bought by someone somewhere in the world. We'd like to be able to refresh those searches much more frequently, but we can't do that until we have funding or we monetize."
As they are looking for outside investment, Nowcation also is making progress on the monetization front. A hotel booking website has approached the company and has offered to pay between 50 cents and a dollar per "click-through" to their site. They also are working on becoming a full-level affiliate of Expedia, a status that would give them a cut of flights purchased through their referrals.
Sookprasong said at the website's current visit and click-through rate could translate to tens of thousands of dollars every month. Click-through rate is determined by how many visitors actually click on the links that take them to Expedia to view and possibly buy the tickets.
"So far we've been up for three weeks and we just passed 100,000 page views from 40,000 unique visitors," he said.
"We can't tell how many people actually buy flights, but about one-third of our customers click through to Expedia. That could be extremely profitable for us."
The site's target audience is young professionals who have the money to take the vacations they have always dreamed of but lack the time or motivation to plan them out ahead of time.
"They're still young, and they want to go out and explore the world," Sookprasong said. "They're still getting used to working in the real world and don't have hours to spend searching for flights."
Michigan's spring break begins after classes Friday and students without plans can check the site for getaways or contact the founders to arrange group travel options. Sookprasong said the founders are now dealing with special requests — such as groups — manually in order to learn how they would want an automated program to run the searches, but he hopes that similar functions will be built into the site soon.
Ben Freed covers business for AnnArbor.com. You can sign up here to receive Business Review updates every week. Reach out to Ben at 734-623-2528 or email him at benfreed@annarbor.com. Follow him on twitter @BFreedinA2