Posted on
Tue, May 29, 2012 : 2:58 p.m.
Bike shop signs deal to expand into downtown Ann Arbor storefront
By Lizzy Alfs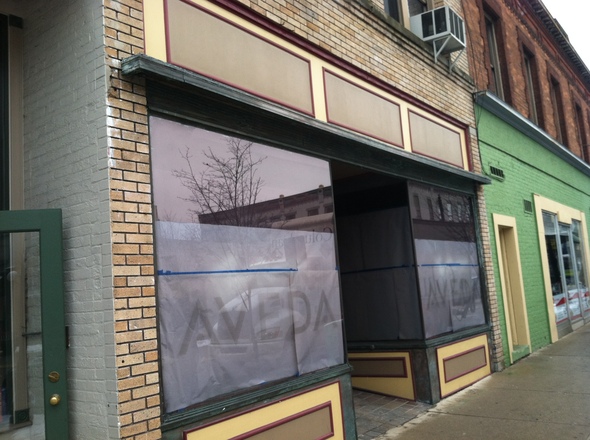 Lizzy Alfs | AnnArbor.com
Transition Rack
, a small bike shop located underneath
Afternoon Delight
in downtown Ann Arbor, plans to double in size in a move to South Fourth Avenue this week.
The bike shop is taking over the 1,040-square-foot retail space at 217 S. Fourth Ave., which was slated to be a Belgian waffle specialty restaurant before the deal fell through earlier this month.
The space, which was most recently occupied by A2 O'Hair salon, is better suited for a bike shop, said building owner Michael Yi. The deal with The Wafel Shop fell through because it was going to require expensive electrical work to run the restaurant.
Transition Rack opened in January in a small basement-level space on East Liberty Street. It sells bikes and accessories, makes repairs and organizes group rides.
Owner Will Jurkowski said the move to South Fourth Avenue gives him increased visibility and the room he needs to expand.
"We will have a dedicated bigger showroom space, a fitting area, changing room and bathroom," he said. "I'll have an office, we'll have a bigger mechanic area and we can broaden our product offerings."
Jurkowski's store has a focus on triathlon and road cycling — something he's personally interested in and he thought was lacking in the downtown Ann Arbor area.
"We thought there was a need for a bike shop that was more focused on triathlons and multi-sport bikes in the area," he said. "We also wanted to have some brands that were rare and not common to the area, and we have a bit more of the high-end (products) available."
But most importantly, he said, he wants to ensure his shop is "welcoming and friendly" to anyone interested in the sport.
"We are all passionate about cycling and triathlons and being active," he said. "All of us had help from more experienced and more knowledgeable people when we were getting into the sport. As a result, we really want to pass that along to everyone else who is potentially interested."
Jurkowski hopes to move into the new space this week, and said his new extended hours will be posted at the shop.
Lizzy Alfs is a business reporter for AnnArbor.com. Reach her at 734-623-2584 or email her at lizzyalfs@annarbor.com. Follow her on Twitter at http://twitter.com/lizzyalfs.