Posted on
Tue, Mar 20, 2012 : 12:28 p.m.
Maple Cove Apartments site plan on Ann Arbor Planning Commission's agenda this week
By Lizzy Alfs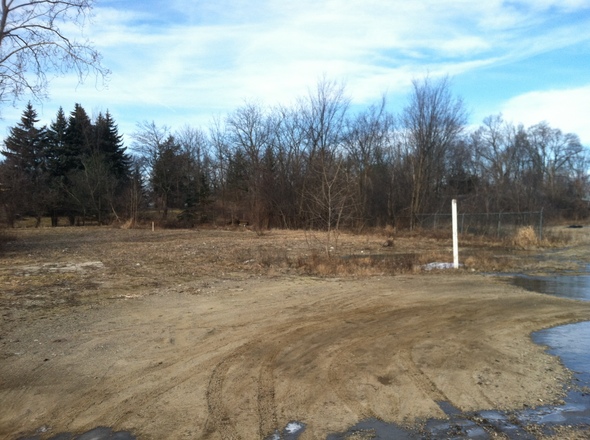 Lizzy Alfs | AnnArbor.com
Ann Arbor City Planning Commission
will consider a request Tuesday night for a residential compound development near the Maple Road and Miller Avenue intersection in Ann Arbor.
The Maple Cove Apartments & Village project is proposed for a mostly vacant 3-acre site off North Maple Road.
Property owner Muayad Kasham, who owns Superior Lawn Care & Snow Removal in Ann Arbor, wants to demolish an existing home and construct two 18-unit, 3-story apartment buildings and seven single-family homes with a 64-space parking lot.
Site plans for the apartment buildings include 12 one-bedroom units and 24 two-bedroom units.
Access to the site is proposed via two separate locations off North Maple Road - one for the apartment buildings and one for the single-family units.
Kasham said the development would target single-family homeowners, small families and students or professionals, with "more spacious [units] than [a] typical apartment."
This property, which is located one mile south of Skyline High School, has on and off been a target of development since 2005, when plans fell through to construct single-family homes on a portion of the site.
Then, in 2008, developers planned to build Maple Cove: An office and residential complex consisting of two 27,300-square-foot buildings and one 11,454-square-foot building. Jim Chaconas, a local commercial real estate agent who was marketing the space at the time, said the project fell through when it couldn't secure financing.
Kasham called the current site an "eyesore" and added: "It has a lot of potential, and is close to M-14, Skyling [High School] and downtown [Ann Arbor]."
City planning officials are recommending approval of the project.
Lizzy Alfs is a business reporter for AnnArbor.com. Reach her at 734-623-2584 or email her at lizzyalfs@annarbor.com. Follow her on Twitter at http://twitter.com/lizzyalfs.