Posted on
Sat, Mar 24, 2012 : 5:58 a.m.
Why one Dexter boutique abandoned its plans to close
By Laura Blodgett
Facing its first anniversary this month, Modern Vintage, the handbag and jewelry boutique in downtown Dexter, nearly closed its doors.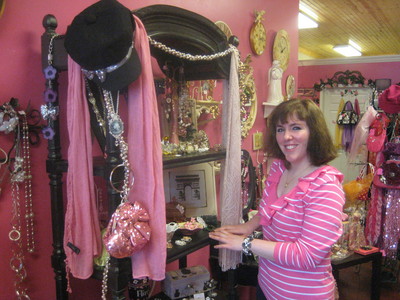 Laura Blodgett | For AnnArbor.com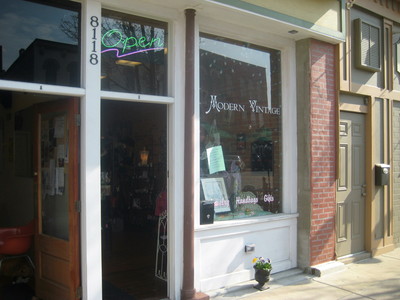 Laura Blodgett | For AnnArbor.com
A lawsuit at Modern Vintage's Brighton store was wearing down
Amber Sears
, who co-owns Modern Vintage with her mom.
Sears originally had a store in the Dexter Crossing shopping plaza for eight years called Frivolities. In September 2010, she decided to move to Brighton amid concerns over the plaza's high rent and changed the store's name to Modern Vintage.
She was open in Brighton for three weeks when a construction incident next door shut her business down permanently. As a result, Sears sued the contractors. "It's been very, very stressful," said Sears, who is a Dexter Township resident.
With the Brighton store shut down with everything inside exactly as she had left it, Sears decided to open the store in Dexter at 8118 Main Street while the Brighton lawsuit dragged on.
Meanwhile, while on an antiquing getaway to Blissfield, Sears learned that her favorite store had closed and the space was up for rent. She ended up taking over that space in November and opening a third Modern Vintage location.
"I didn't set out to have a store there," said Sears. "I never planned to be a franchise. It's sort of like puppies, 'Oh, they are so cute.'"
Although she loves shopkeeping, Sears says she spent December through February driving herself crazy running back and forth between Dexter and Blissfield.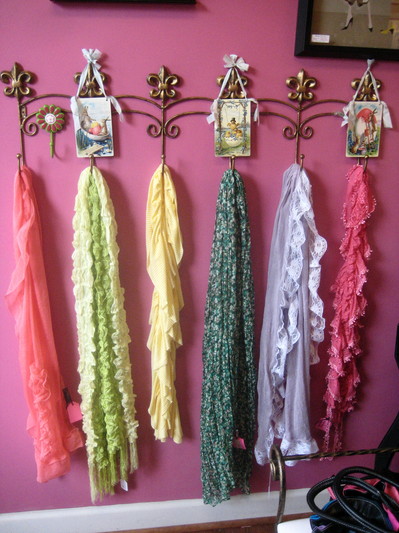 Laura Blodgett | For AnnArbor.com
"I enjoyed both stores but when I got notice the trial was pushed off into June, I just felt something had to give," she said.
She couldn't get rid of the Brighton store because it was under litigation, and she had just signed the lease in Blissfield. With her one-year lease up in Dexter, as much as she loved it, closing that store seemed to be the easiest choice.
When she started taking steps to move she was surprised to learn how much of an impact the store had on customers.
"I felt so bad," she said. "People were really upset I was leaving. Some guys were upset — I think I was an easy destination to buy things for their wives and girlfriends. It started weighing on my mind."
Her thinking, she said, was 'this store is really cute, business has always been good here, I've always enjoyed it," so she realized, "what am I doing?'"
Unexpectedly, the lawsuit was settled — in her favor.
"I felt this huge weight gone," said Sears, who is very happy with the outcome. "Now that stress is gone and I can get back to my life."
She decided to keep the store open in Dexter. Sears says that business at the Dexter store has been very good with a strong Christmas and summer season last year, thanks to foot traffic.
Catering to products that appeal especially to women, the 900-square-foot space features handbags, jewelry, frames, mirrors, hats, scarves and decorative items. She is planning to add more home decor such as candles and seasonal items.
Items are moderately priced from $5 for a package of decorative tissues to $150 for a handbag or mirror, with most pieces ranging between $20 to $60. Her top sellers by far are bracelets.
"People really go for bracelets," said Sears. "All kinds — fancy, plain, cuffs. If it goes on your wrist, that's the magic." Pins such as a gold-and-pearl brooch are second.
Currently on a month-to month lease in Dexter, Sears has no plans of moving. The Blissfield location is also going well. Sears will find out any day now what will happen with her Brighton store.
She said the building recently entered foreclosure and now has new owners. Although Sears is hopeful that she will be able to reopen under the new owners, she is waiting to learn if renting is part of the new owners' plans for the building.
Sears is currently donated 15 percent of all sales to the Dexter tornado recovery efforts. She is then renaming her "Moving Sale" to the "Not Moving Sale" and continuing to offer 25 percent off everything through March 31.
"One thing I really love about Dexter is all the stores are so diverse," said Sears. "It's become a really good shopping destination."
Laura Blodgett is a freelance reporter for AnnArbor.com.