Posted on
Thu, May 5, 2011 : 4:16 p.m.
Suwanee Springs clothing shop in downtown Ann Arbor to close after 38 years
By Laura Blodgett
Suwanee Springs, a women's clothing store located at 306 S. Main St. near Liberty Street in downtown Ann Arbor, is closing its doors this month.
"There's just not enough business," said Wally Meyers, who has owned the store for 38 years. The store was located near the Michigan Theater until relocating to Main Street eight years ago.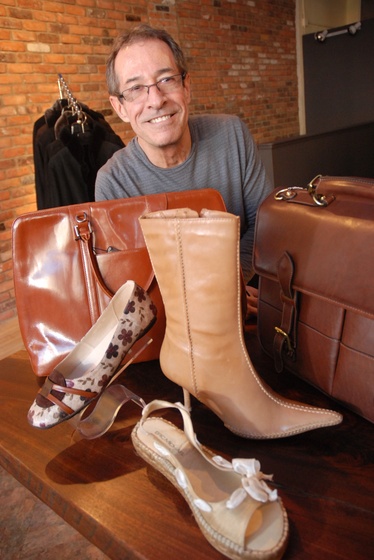 File photo | AnnArbor.com
Although there seems to be a slight retail boom in women's clothing taking place downtown, Meyers says that the economy hasn't been good for everybody.
"Who knows what other retailers are getting, but I've got a premier location on a great street in town with great windows and a good product mix. People love the store—but there's just not enough going on," said Meyers, who traced the decline back to 2008.
Meyers said the business could continue to survive but he feels it is too difficult as sole proprietor without a "9 to 5" job to provide additional income.
The store is currently holding a going-out-of-business sale with many items 40 percent to 50 percent off, including leather jackets and racks as low as $9.99. Fixtures and racks are for sale as well.
"I have the highest respect for Wally," said Ed Shaffran of The Shaffran Companies, which owns the building in which Suwanee Springs is located. Known as Pratt Block, the building is made up of five retail spaces and nine apartments.
"He's a great guy and has been very successful for a number of years as a retailer," Shaffran said.
Shaffran said he already has had a lot of interest in the retail space, due in large part to the popularity of the 300 block of Main Street, which houses The Ark and other prominent businesses.
"I have had all kinds of inquiries but our focus, as it was many years ago and will continue to be, is retail," said Shaffran. "We will not put a restaurant in there."
Shaffran cites the different issues that arise with restaurants, especially in an older building, such as odor, ventilation and noise, which disrupts the second-floor apartments. He would like to see some kind of specialty goods store open in the space that would draw people in from a distance, "or even a great golf store would be great down there," he says.
The last day for Suwanee Springs will be near the end of May. Meyers will be semi-retired and looking for new opportunities.
Laura Blodgett is a freelance reporter for AnnArbor.com.