Posted on
Tue, Jun 29, 2010 : 5:59 a.m.
The last picture show: Briarwood Dollar Movies to be replaced by new, unnamed tenant
By Janet Miller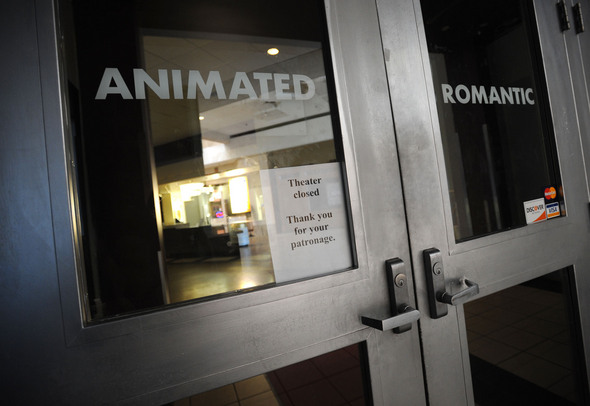 Melanie Maxwell | AnnArbor.com
The final credits have rolled for movies at Briarwood Mall.
Briarwood Dollar Movies 4,
the discount movie house that has shown second-run films at the Ann Arbor mall for the past five years, closed Sunday night.
But it wasn't because of poor business, said Alan Teicher, owner of Teicher Theaters, the small Ohio theater chain that operated four-screen Briarwood Dollar Movies.
"We've been doing excellent there," he said. Teicher said he was asked to leave to make way for a new tenant.
"We knew when we started five years ago that it was temporary and that we didn't pay the full amount for rent," Teicher said. "They found someone else to move in."
Ida Hendrix, general manager of Briarwood Mall, said a new tenant has been found, that it's not a movie house and the name could not yet be released. The space will be renovated and Hendrix said she expects the new tenant to move in later this year. She would not release details of the lease agreement with Teicher.
"He ran a discount operation and we structured a lease agreement around that," Hendrix said. "We were in a position to take the lease back from him. The new tenant will be an improved use for the shopping center. Also, it will be better economically for the shopping center."
Hendrix said it's the end of movies at Briarwood.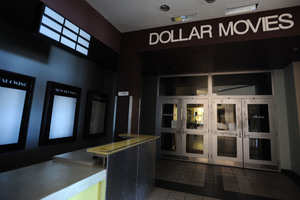 Melanie Maxwell | AnnArbor.com
"Once and for all, there will be no movies at Briarwood. It's become a tough market for movie theaters," she said.
While Teicher said he wasn't in a position to handle more expensive lease terms, Briarwood Dollar Movies was good for the mall, bringing in 5,000 people some weeks, many who would shop and eat at the mall. Briarwood was the top money-maker of his eight locations. Teicher also has theaters in Ohio, Indiana and Florida.
While he said he would like to find another location in Ann Arbor, there are no vacant movie theaters. "What are you going to do?" he said.
Except for a couple of lapses, movies have been part of Briarwood Mall since it opened in 1973. United Artist first-run movies was a longtime tenant, but eventually closed. Madstone Theater took its place in 2002, showing art films, but closed two years later.
When Madstone left, Teicher Theaters moved in with discount films for $1 and even experimented with 50-cent movies. When they closed Sunday night, matinees cost $1, evenings were $1.75 and weekends were $2.