Posted on
Thu, Mar 29, 2012 : 5:59 a.m.
Washtenaw County economy in robust recovery: But are they good jobs?
By Nathan Bomey
Exclusive economic forecast: Ann Arbor area to add 11,000 jobs over 3-year stretch
Sure, the economy is adding jobs — but are they good jobs?
It's a common refrain among Ann Arbor area job seekers who have become disillusioned by years of economic troubles.
But University of Michigan economists said they have a definitive answer to that question: Yes.
In fact, if anything, the trouble is that many of the new jobs are good jobs, leaving fewer positions for job seekers without an education and workers with dated skills.
An economic forecast conducted by U-M economists for AnnArbor.com shows that high-wage jobs represent the fastest-growing segment of the local economy over the next three years in Washtenaw County.
The economists, George Fulton and Don Grimes, projected that Washtenaw County would add 11,038 jobs in 2012, 2013 and 2014.
The number of high-wage jobs — defined as positions with an average salary of more than $57,000 — is expected to rise 7.7 percent through 2014. The number of middle-wage jobs with salaries of $27,000 to $57,000 will increase 5.9 percent, while the number of low-wage jobs with salaries below $27,000 will rise 4.4 percent.
The county's 23 "major industry categories" — which are expected to account for 65.4 percent of local job growth — will add 3,122 high-wage jobs, 2,648 middle-wage jobs and 1,449 low-wage jobs over the next three years. The average wage in 2010 for Washtenaw County jobs was $49,509. The forecast did not study wage growth.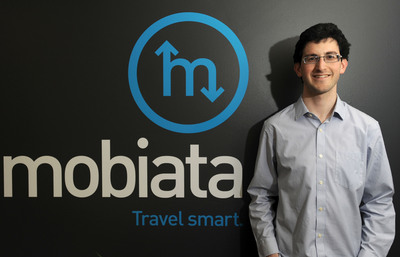 Angela Cesere | AnnArbor.com
Engineers, software developers and skilled health care workers are in high demand throughout the county — and the forecast reflects that.
"It just sounds a lot like Ann Arbor," Fulton said. "You've got computer systems design, you've got scientific research and development, you have testing labs, you have engineering. That's where a lot of the growth is going to come from."
Although Washtenaw County manufacturers added an average of 809 jobs a year in 2010 and 2011, they're expected to add 383 jobs per year through 2014.
The forecast suggests "the service providing sector taking the lead in terms of the number of new jobs, and we view that as a positive thing because it indicates that the recovery is diffusing throughout the economy," Fulton said.
Although educated workers are faring best, a college degree doesn't guarantee employment.
Ann Arbor resident Matt Hegarty, who earned a law degree from John Marshall Law School in Illinois, has struggled to find work as an attorney. Now he's completing a master of laws degree in information technology and privacy law to gain new skills to position himself well to thrive in the shifting economy.
"Throughout the 90s and early 2000s, if you got a law degree, six people would want to hire you," he said. "Now, especially for the second- and third-tier law schools, it's tough."
Hegarty said he believes that the economy is gradually improving, with a caveat.
"It hasn't really done a lot for me," he said.
The economists said that despite a "healthy" period of sustained job growth, many people are still struggling.
"The unemployment rate is high and that may explain why many people are still not invested in the recovery," Grimes said.
Grimes also speculated that growth in the number of high-wage jobs obscures the fact that many people who haven't changed jobs haven't gotten pay increases.
"Even though this is as good of a forecast as you could reasonably expect, there are going to be a lot of people who are still not going to be happy — and for good reason," Grimes said.
Contact AnnArbor.com's Nathan Bomey at (734) 623-2587 or nathanbomey@annarbor.com. You can also follow him on Twitter or subscribe to AnnArbor.com's newsletters.