Posted on
Fri, Dec 14, 2012 : 2:16 p.m.
Ann Arbor's Pigskin Podcasters | These Guys are So Good at Football
By Richard Retyi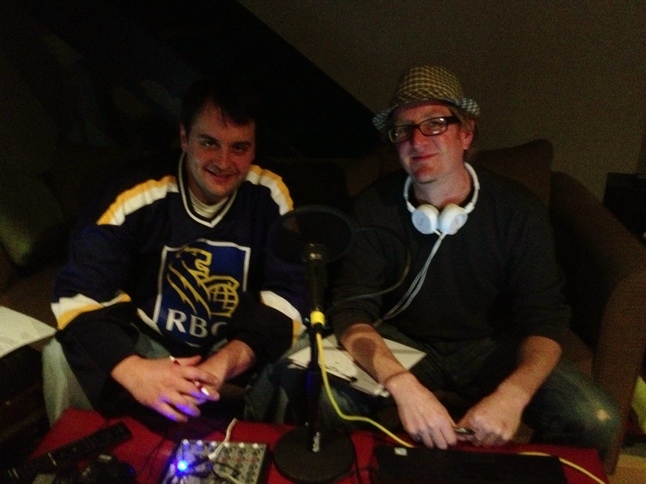 "Will you be on my podcast" is the new "Will you drive me to the airport." - Neal Brennan, co-creator of Chappelle's Show
In the basement of a suburban Ann Arbor home, a dartboard on one wall, a Red Berenson-signed hockey stick on the other and stuffed animals on the floor, Tyler Brubaker and Matt Stovcsik sip drinks, adjust their headphones and record the We Are So Good at Football Podcast. Stovcsik clinks the ice in his drink, a single barrel 10-year old bourbon he got in 1999 and enjoyed during last year's season-ending bowl spectacular episode, while Brubaker clicks and clacks on his laptop and double-checks the research on his clipboard.
By day, Brubaker works at the University of Michigan and Stovcsik works at Ford but once a week during the college football season, these lifelong friends meet to talk about the Sun Belt Conference, college coaches and gambling. It's like any other dood hangout, except for the fancy microphones and the iTunes file. Caution folks, We Are So Good at Football is NSFW.
"The hardest part of doing any podcast is to be consistent," says Brubaker.
"Since we only do it 12-15 times a year, it forces us to get into a habit even though there are weeks we'd rather not," adds Stovcsik.
"We're basically doing it for ourselves anyway," says Brubaker. "We do the research because we're gamblers."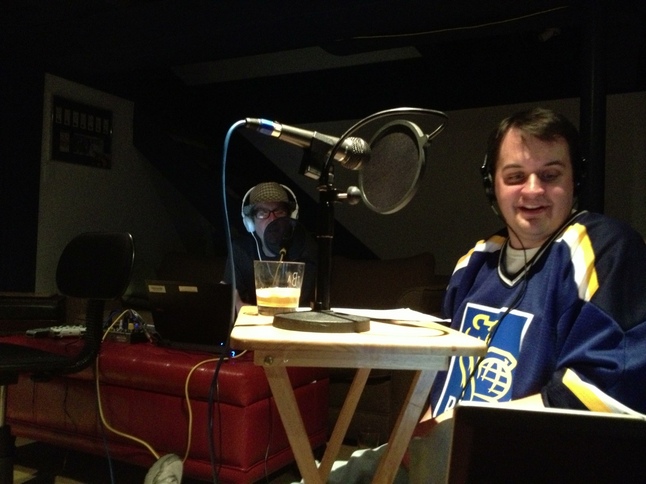 WASGAF has a catchy intro, a recurring segments and
The Price is Right
theme music under their picks ("I love that jazzy music" says Stovcsik) but they record prerty much live to tape. Brubaker avoids time-consuming edits in post which would make the podcast sound slightly more professional but would "be a bitch."
After a quick soundcheck, Brubaker begins recording, white headphones clamped over his porkpie hat, Stovcsik (who Tyler calls Stov) opening with riffs on Florida Atlantic University, the WAC and the Beef 'O' Brady's Bowl.
They spend four minutes talking about the Idaho Potato Bowl, Stov picking Utah State and Brubaker picking Toledo while using the word "specious." This is a gambler's podcast. The WASGAF crew covers the lines and the over/under like any good bettors, but also quote historical trends (vs. the spread, bowl-specific trends, how many times the over has happened in the MAACO Las Vegas Bowl). They know their stuff.
Where else will you learn that Barry Alvarez is 3-0 in Rose Bowls or that Northwestern has only won a single bowl game since World War II? They also use words like middling, surging, chubbing-up, fervor, housed, "bitterness under" and back-up boogaloo. I catch references to Mortal Kombat, 90210, Charlie Weiss' 52-inch waist, National Lampoon's Vacation, Massengil, Batman & Robin and the old Password gameshow.
"Arkansas poached the Big Ten's biggest douche, Bret Bielema." - Tyler
"I give it three years." - Stov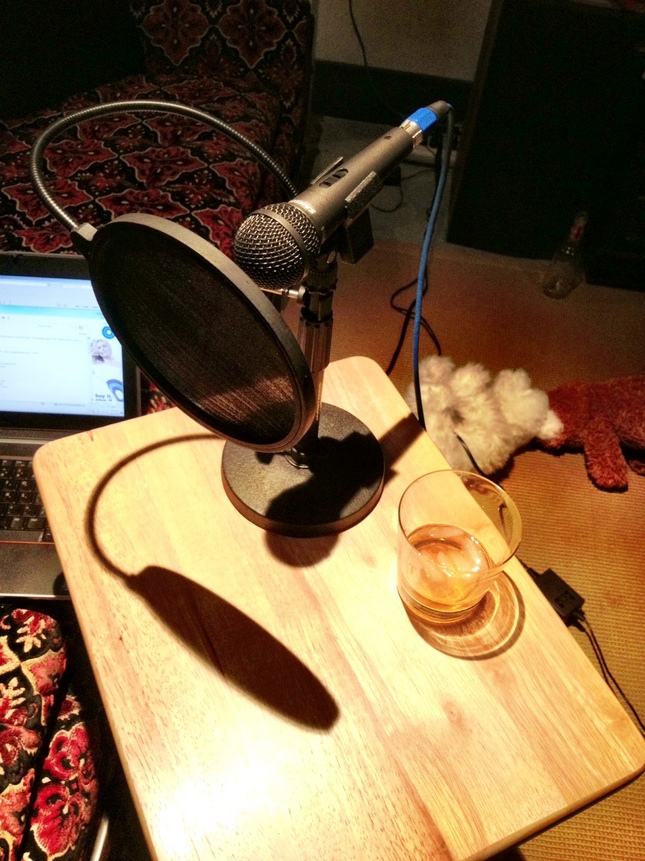 Tyler hits pause halfway through part one to run to the bathroom. The guys aren't as young as they used to be and neither are their bladders. They pick up the Bell Helicopter Armed Forces Bowl right where they left off. True amateur professionals.
When Brubaker got the idea to start a podcast he read as much as he could, looking for tips and tricks on recording and equipment. He put a $70 mixer on his Amazon wishlist but forgot about it and never actively pursued podcasting. One day he received the mixer as a present from his mother-in-law who plumbed his wishlist for gift ideas. With a mixer and a laptop, Brubaker didn't need much more to launch his podcasting empire.
He bought mics and mic stands and all the necessary cords on eBay and Amazon and before long he was ready. His first podcast (Uncle T-Bag's Old Fashioned Good Timey Podcast) consisted of interviews with close friends, but, referencing the Neal Brennan quote about podcasts and picking people up from the airport, the project stalled after a few episodes. And then came the idea for We Are So Good at Football.
"Even if nobody listens, if you're gonna do it, do it right," Brubaker says.
"We apparently have a decent following in Columbus," says Stov. "Three to four guys are regular listeners."
This is season two of the podcast, which was born during a road trip to Bloomington. They sketched out a rough idea on a newspaper. It included talking about the Sun Belt, picking the Texas "not Texas" game of the week and making fun of each other. A lot.
"Did you know LSU is 5-0 in the Chick-fil-A (http://www.chick-fil-abowl.com/default.aspx) Bowl?" - Stov
"If this was 1965, this would have been an awesome game." - Stov on the BCS Championship Game.
"This IS your daddy's Cotton Bowl." - Brubaker
I listened to one of the first episodes of WASGAF and then most recently the Week 13 podcast. It's clear that Brubaker and Stov have been riffing with each other since they were kids, their banter weaving through topical humor to pop culture references to inside jokes to toilet humor. They go blue, but it's an enjoyable 45 minutes for each episode. And they obviously have fun doing it.
"And we will see you at the window," Brubaker signs off, season two in the books. They huddle together on the same couch, laptops side by side to record a "We Are the World" parody that will be added in post. I take my leave, two buddies crooning, "We are so gooooood, at foootballlll," as I walk up the stairs.