Posted on
Wed, Feb 29, 2012 : 5:11 a.m.
Area bands saying yeah, yeah, yeah to music of The Beatles at Blind Pig tribute show Saturday
By Roger LeLievre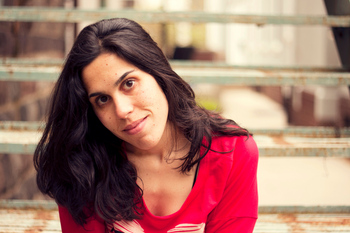 Beatlemaniacs should be in heaven Saturday night. That's when around a dozen mostly local musicians and bands will come together to offer a night of eclectic interpretations of Beatles tunes at the first-ever Sgt. Pepper's Lonely Hearts Club Jam at the Blind Pig.
"We have some straight-up rock and roll bands on the bill, we have a hip-hop artist on the bill, we have some moody folk indie people on the bill," said Alejandra O'Leary, one of the event organizers as well as a musical participant. "You can invite a broad range of artists to interpret these songs, its' a natural fit. … Every album, every era, every facial hair is fair game. "It's a good mix of Beatle-y bands and non-Beatle-y bands, I think," she added.
Longtime local favorites George Bedard & The Kingpins will perform a special mid-show set of music from bands that influenced The Beatles. He'll be followed by nearly a dozen others who will delve into the Fab Four's formidable catalog.
PREVIEW
Sgt. Pepper's Lonely Hearts Club Jam
Who: George Bedard & The Kingpins, Back Forty, The Finer Things, Hullabaloo, Alejandra O'Leary Rock 'n' Roll Band, Spencer Michaud, Wolfie Complex, Match by Match, Doug Mains & the City Folk, David Nefesh, Greatest Hits.
What: Ann Arbor area bands interpret The Beatles' songbook. Tree Town Sounds' Matthew Altruda hosts.
Where: Blind Pig, 208 S. First St.
When: Doors open at 7:30 p.m. Saturday, March 3. Show starts at 8:00.
How much: $10. Advance tickets available online
Also performing will be
Back Forty
(folk-rock),
The Finer Things
(young Ann Arbor pop trio),
Hullabaloo
(horn-based Latin jazz and swing band),
Alejandra O'Leary Rock 'n' Roll Band
(pop-rock),
Spencer Michaud
(singer-songwriter and guitarist),
Wolfie Complex
(bluegrass),
Match to Match
(dark indie-folk),
Doug Mains & the City Folk
(Lansing folk band with cello and strings),
David Nefesh
(Detroit pop-rock) and
Greatest Hits
(pop band that often covers The Beatles).
"My band—three-fifths of us are hardcore unredeemable Beatles geeks, so it just seemed natural for us," said O'Leary. "But, obviously, everybody loves The Beatles and they have so many songs and so many different styles that you can get bands from all different genres to jump on board and find something to interpret from their catalog that works for them."
Hopes are high that the show will be popular enough to make it an annual event, added O'Leary, who put the jam together along with
Matthew Altruda
from the
local music-themed radio program "Tree Town Sound."
Altruda will also host the Sgt. Pepper's Lonely Hearts Club Jam. O'Leary said the event was inspired by the annual
Folk the Police
concert recently concluded and the way that show brought the music community together. "I feel like we need more of that, more chances for bands to come together and play for each other's' communities and try to bring in people who might not even know about local bands," she said. "What we're really hoping is this will be a catalyzing event for the whole Ann Arbor music scene."
She said that that covering a Beatles tune is more than just playing the song.
"There's something really magical about those songs, and one of the challenges for the bands is to actually find Beatles songs they can really own with their sound. It's very difficult to interpret their songs just the way (The Beatles) did them. Only really great (bands) can do that.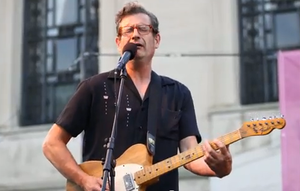 photo by Jeffrey Smith
"We went through a long process with my band of going through all the songs we loved to see if they would work for us to play them, not because they were too difficult to play, but did it sound good for who we are. I'm hoping the bands will all learn something about themselves by going through the song selection process."
To help get in the spirit of the event, organizers are offering half-price admission for fans named Sadie, Rita, Pam, Michelle, and Prudence (ID required), and half-price admission for fans age 64 and up (ID required).
"We'll see if there's anyone named Prudence in Ann Arbor," O'Leary said.
"What we really want at the end of the day is for people to come out to see one band they know and discover other bands that they didn't know about," she added. "We're hoping it goes well and we pack the house so it will happen every year."