Posted on
Tue, Apr 3, 2012 : 5:53 a.m.
Bands offer post-Hash Bash musical high Saturday
By Roger LeLievre
You know what the first thing is that comes to mind when you think of the Ann Arbor Hash Bash. But if the second thought that pops up has anything to do with music, well that base has been covered too.
There are two main places to be Saturday for music heads: the Monroe Street Fair near the University of Michigan campus in the afternoon and the annual Hash Bash party at the Blind Pig in the evening.
Monroe Street Fair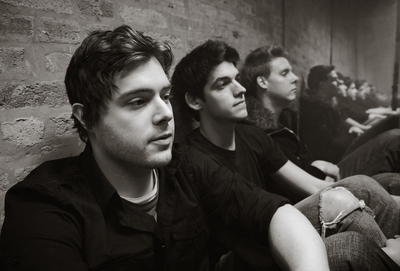 Where: 800 block of Monroe Street, Ann Arbor (two blocks south of the U-M Diag) Who: Glowb, I.L.O., Luis Resto, Shotgun Soul, Fluid Impulse. When: Saturday, noon-6 p.m. How much: Free Info:
www.monroestreetfair.com
The Monroe Street Fair started more than 15 years ago as a block party (in 2002 and 2003 it was known as the Free Fest. This year is officially the 11th Monroe Street Fair). Although not from Ann Arbor, this year's acts promise to keep the joint jumping after the morning's pro-pot speechmaking is over.
The Flint-based jam band Glowb, a staple of the Monroe Street Fair, is a six-piece group with a talent for improvisation that fuses diverse genres of music and makes them its own. They have often backed John Sinclair at his poetry readings.
Luis Resto is a Detroit-based musician, producer and keyboardist who has worked with rapper Eminem since his "The Eminem Show." Resto has played keyboard for several Eminem-produced tracks and released his own solo LP, "Combo De Momento," in 2010. According to acclaimed Detroit producer Don Was, "Luis Resto is the Iron Chef of music. He crosses stylistic borders with diplomatic immunity; his unique artistic vision knows no bounds."
I.L.O., from Fraser, plays danceable rock. Fluid Impulse is a young trio from Winfield, Ill., whose songwriting features a blend of rock, reggae, blues and jazz.
Shotgun Soul blends rock, funk, soul, Motown, pop, reggae, hip-hop, blues and jazz. According to a post on its Web site, "Shotgun Soul is always looking to mix the old with the new, taking it to the next level."
Beside the music, the Monroe Street Fair allows the sale of handmade arts, crafts and T-shirts (while discouraging mass-produced items). Look for comedy and other fun stuff in between acts this year.
Annual Hash Bash Concert
Where: Blind Pig, 208 S. First St. Who: The Macpodz with John Sinclair, UV Hippo, Chrystian Rawk When: 8:30 p.m. (doors) Saturday. How much: $15 (advance, $10) Info: www.blindpigmusic.com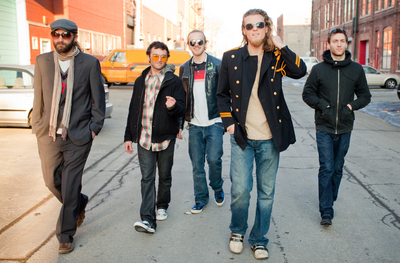 Neither The Macpodz nor John Sinclair need much of an introduction to local audiences.
The Macpodz play a kind of funky dance music they've coined "disco-bebop," paying homage to kinky musical concoctions like the groovy, unstructured big-band instrumental works of the late Frank Zappa, with psychedelic tinges of sunglasses-and-Afro era Miles Davis. Since forming in 2007, the band has recorded several albums and, thanks to its energetic live shows, attracted a slew of foot-shuffling fans locally and across the region.
Poet, writer and political activist John Sinclair is probably best-known in Ann Arbor as the man who was arrested in 1969 for giving two joints to an undercover cop, then sentenced to 10 years in Jackson prison for his crime. His release was secured in 1971, three days after a high-profile concert in Ann Arbor that included appearances by John Lennon and Stevie Wonder, after the Michigan Supreme Court ruled that the state's marijuana laws were unconstitutional. He has performed his spoken-word show with The Macpodz several times in the past, including last year's Hash Bash show at the Pig.
U.V. Hippo or, more formally, Ultraviolet Hippopotamus, a five-piece from Grand Rapids, bills itself as "Michigan's premier improvisational progressive rock band." UV Hippo's third album, "Square Pegs Round Holes," was awarded Homegrown Music Network's 2011 Album of the Year honor and spent several consecutive months in the Top 25 of Jambands.com U.S. National Radio Chart.
According to the Chrystian Rawk website, the band is either "a derivative, post-grunge, ABABCB song form, guitar centered rawk band" and "a 4 piece Oakland, Calif.- based outfit committed to the honest fight for sanity in face of the many metaphysical crises of early adulthood." Take your pick, or check 'em out at www.chrystianrawk.com.