Posted on
Tue, Mar 27, 2012 : 2:26 p.m.
Blackbird Theater plans to return to West Park this summer
By AnnArbor.com Staff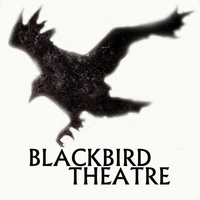 Ann Arbor's
Blackbird Theater Company
returns to Ann Arbor's West Park Band Shell this summer with Shakespeare West, Michigan's newest outdoor Shakespeare festival, which will include a production of "Macbeth" June 15-30.
"I have never worked in a more ideal space," Blackbird founder Barton Bund said in a press release. "The West Park idea started six years ago, the brainchild of my dear friend Bob Dascola." Dascola, owner of Dascola Barbers, has been an advocate for the renovation of the park for years.
"It's a dream come true," Dascola said in the same press release. "We had a lot of work to do to clean up the park and make the improvements we needed. West Park is Ann Arbor's Central Park, the way I see it. It's five minute's walk from downtown, and the views are perfect. Seeing Shakespeare out there is like nothing else."
"Macbeth" will feature Bund as well as longtime Blackbird artists Jamie Weeder and Brian Carbine. Last summer's festival featured three comedies, and the company longed to try something different.
"We came to it all at once," Weeder said. "When Bart called to tell me we were back in the Park this summer, we both had the idea at the same time. And when we got in touch with Brian (Carbine), 'Macbeth' was at the top of his list too. It took us all of 5 minutes to decide that this is what we have to do."
The production features a small cast, in an untraditional setting. "We have to do it our way," said Bund. "Shakespeare is beautiful and flexible. It inspires us like nothing else."
Shakespeare West's "Macbeth" has performances Fridays and Saturdays, June 15-30 at 7 p.m. Tickets available at the gate and online at www.blackbirdtheatre.org.