Posted on
Sun, May 20, 2012 : 1:40 p.m.
Catch talks by newsman Dan Rather and auto industry expert David Cole this week
By Ann Dwyer
BOOKS
Journalist Dan Rather will discuss his new memoir, "Rather Outspoken" at the Michigan Theater on Monday. 7-8:30 p.m. His memoir includes very personal accounts like his dismissal from CBS, the George W. Bush Air National Guard controversy and inside stories about all the top personalities Rather has either interviewed or worked with over his remarkable career. Free. Books will be on sale. The Michigan is at 603 E. Liberty St., Ann Arbor. 734-668-8397.
MUSIC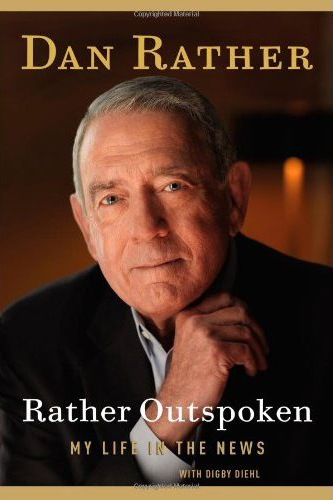 Michelle Shocked will perform at The Ark on Monday. 8 p.m. Michelle's last few shows in southeastern Michigan have been one-of-a-kind experiences that have drawn on her experiences singing with the gospel choir at a black Pentecostal church in Los Angeles. $25. The Ark is at 316 S. Main St., Ann Arbor. 734-761-1800.
BOOKS
Author Dan Ewald will discuss his memoir about his friendship with legendary Tigers manager Sparky Anderson at Nicola's Books on Tuesday. 7 p.m. Titled "Sparky and Me: My Friendship with Sparky Anderson and the Lessons He Shared About Baseball and Life," Ewald has penned a memoir about the man who taught him not only the nuances of baseball, but the importance of life's unwritten rules. Free admission. Nicola's is in the Westgate Shopping Center at 2513 Jackson Road, Ann Arbor. 734-662-0600.
FUNDRAISER
There will be a "Beer Tasting and Silent Auction Fundraiser" for the Make-A-Wish Foundation at the Arbor Brewing Company on Wednesday. 5:30-7:30 p.m. As people sip on beers and dine on appetizers, they will have the opportunity to bid on auction items including hotel stays, spa and fitness packages, rounds of golf and much more. $33. Registration in advance is required, and can be done by visiting www.imathlete.com/events/BeerTastingSilentAuctionEventtobenefitMakeAWish. ABC is at 114 E. Washington St., Ann Arbor. 734-213-1393.
CARS
The "Fourth Annual Car Show Week Dinner and Reception" will be held at the Ann Arbor City Club with keynote speaker David Cole at Ann Arbor City Club on Thursday. Reception: 5 p.m. Dinner: 6 p.m. Cole will be speaking about the many changes in the automotive business model within recent years and how this plays into the future of this vital industry. $28/person. Reservations required by calling 734-662-3279. The AACC is at 1830 Washtenaw Ave., Ann Arbor.