Posted on
Sun, Nov 25, 2012 : 11:34 a.m.
Enjoy a wide variety of music from classical to Auto-Tuned news
By Ann Dwyer
MUSIC
The Campus Symphony Orchestra and Campus Philharmonia Orchestra will perform at Hill Auditorium on Monday. 8 p.m. The CPO program: Bellini - Overture to Norma; Bizet - Carmen Suite no. 1; Mendelssohn - Symphony No. 5. The CSO will play: Beethoven - Leonore Overture No. 2; Reinecke Flute Concerto, Amy Porter, flute; Borodin - Polovtsian Dances; Respighi - Fountains of Rome. Free, so go get some culture, fool. 825 N. University Ave., Ann Arbor. 734-763-3333.
THEATER
The Michigan Theater in conjunction with the University Musical Society will screen the National Theatre of London's "Timon of Athens" on Wednesday. 7 p.m. Simon Russell Beale takes the title role in Shakespeare's strange fable of consumption, debt and ruin, written in collaboration with Thomas Middleton. $22 adults; $18 Michigan Theater Members / UMS subscribers & donors; $12 students. 603 E. Liberty St., Ann Arbor. 734-668-8397.
LECTURE
You may know them from Autotune the News, the group that can turn any talking head into a singing, funky head. But they are "formally" known as the Gregory Brothers, and they will be at the EMU Student Center on Wednesday. 7 p.m. Learn from the masters of the art of social media and marketing. They will offer a unique, fresh and forward-thinking perspective on how to combine music, technical savvy, and humor to reach millions. Check out their YouTube channel, youtube.com/schmoyoho. Free. 900 Oakwood, Ypsilanti. 734-487-3045.
FILM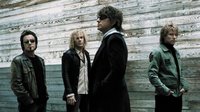 Your local movie theaters will rock with special presentations of the biggest names in rock. On Tuesday, both Rave and Quality 16 will play Bon Jovi's "Inside Out." 8 p.m. Split-screen footage will provide a unique view of the band performing their dream set list. On Wednesday, Rave--and only Rave--will play Jimi Hendrix "Live at Woodstock." 7 p.m. In celebration of his 70th birthday, see Jimi Hendrix's unforgettable August 1969 Woodstock concert. Rave: 4100 Carpenter Road, Ypsilanti. 734-973-4823.
www.ravemotionpictures.com
Q16: 3686 Jackson Road, Ann Arbor. 734-623-SHOW
www.gqti.com
.