Posted on
Fri, Apr 26, 2013 : 12:45 p.m.
Ann Arbor Dinnerware Museum inaugural exhibit opens April 27
By Jessica Webster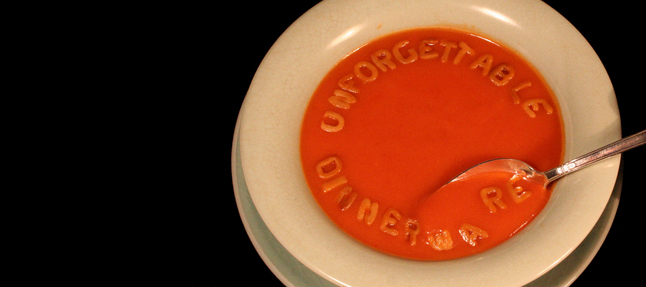 Image courtesy of Dinnerware Museum.
Most of us only think about dinnerware when we're registering for wedding presents or when we have to track down a replacement salad plate after a particularly klutzy dishwashing mishap. But for Margaret Carney, dinnerware is a passion that led her to the creation of
Ann Arbor's Dinnerware Museum
.
Museums celebrating quirky subjects are certainly nothing new. Visitors to Middleton, Wis. might find themselves enjoying the National Mustard Museum. Logan, Ohio tourists are sure to spend time at the city's Pencil Sharpener Museum. But the Dinnerware Museum is no oddball attraction.
According to a press release, the museum's focus is "collecting, conserving and preserving, exhibiting, and educating the public about international dinnerware created from ceramic, glass, wood, metal, lacquer, paper, plastic, and fiber, which celebrates a significant aspect of our daily lives from ancient times to the present."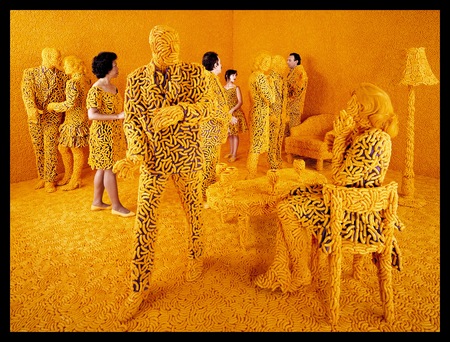 Courtesy of the Dinnerware Museum
Carney is looking for a permanent Ann Arbor home for her collection, but for now the opening exhibit,
"Unforgettable Dinnerware"
, will be held at the The Ladies' Literary Club of Ypsilanti, 218 N. Washington St. The exhibit will kick off with a public reception on Saturday, April 27, from 4 - 7 p.m.
Unforgettable Dinnerware "celebrates selective memories of food, fun and dinnerware, providing a window on our material culture, norms and attitudes toward food and dining," according to the press release.
After Saturday's opening reception, the exhibit will run through May 17, with daily hours from 11 a.m. to 4 p.m. Additional information can be found on the Dinnerware Museum website and Facebook page.
Jessica Webster leads the Food & Grocery section for AnnArbor.com. Reach her at JessicaWebster@annarbor.com. You also can follow her on Twitter or subscribe to AnnArbor.com's email newsletters.