Posted on
Tue, Feb 7, 2012 : 1:18 p.m.
Avocados are good for more than just guacamole
By Jessica Webster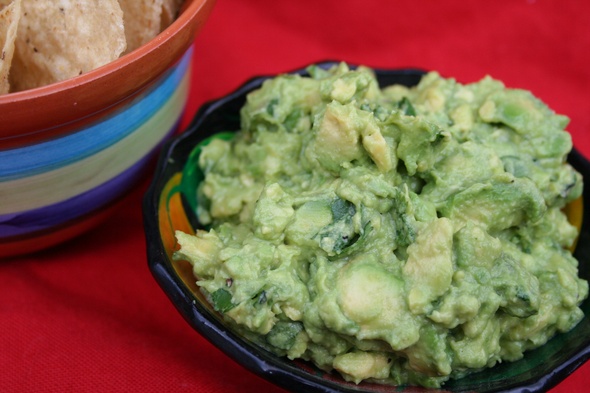 Jessica Webster | AnnArbor.com
The weeks surrounding the
Super Bowl
are among my favorites. It's not because I care tremendously about the outcome of the football game. No, I love the Super Bowl because
avocados
go on sale at grocery stores around the city before and after the big event, ostensibly to make them available to become a
guacamole
topping for the tons of nachos being consumed.
But beyond the ubiquitous guacamole, what do you do with all those cheap avocados? As it turns out, there are a ton of options.
Peggy Lampman | Contributor
The food blog Serious Eats queried their staff writers to come up
"Our Favorite Non-Guac Ways to Eat Avocados."
The results are presented i
n a slide show
. Everything from avocado milkshakes to fried avocado tacos are celebrated.
There's also an interesting recent post on the Lifehacker site with a recipe for eggs baked in avocado.
Here on the AnnArbor.com Food & Grocery page, we've been celebrating the many uses of the avocado for years. Try this warm avocado soup, avocado stuffed with cumin salsa shrimp or this ahi tuna and avocado salad.
What's your favorite way to eat avocados?
Jessica Webster leads the Food & Grocery section for AnnArbor.com. You can reach her at JessicaWebster@AnnArbor.com.