Posted on
Tue, Jan 17, 2012 : 4:46 p.m.
How to eat out without overeating
By Jessica Webster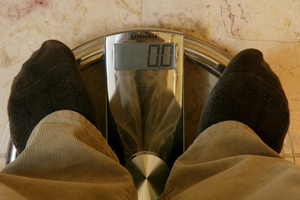 Photo from Flickr user dsearls.
It's a cruel twist of fate that brings
Ann Arbor Restaurant Week
smack in the middle of our annual post-holidays resolution to eat less and get into shape. Just when we're ready to dive into a three-course prix fixe meal, we're reminded that swimsuit season is just around the bend.
But all is not lost. NPR's Allison Aubrey has a story up on How To Eat Out Without Putting On The Pounds.
The secret, according to a new study in the Journal of Nutrition Education and Behavior, is to eat mindfully. Slow down. Savor each bite. A group of women who participated in the study completed a six-week mindful eating program and each lost an average of 2.2 pounds.
You can read the full article on the NPR site.
Jessica Webster leads the Food & Grocery section for AnnArbor.com. You can reach her at JessicaWebster@AnnArbor.com.