Posted on
Fri, Mar 23, 2012 : 5:30 a.m.
Seduced by Saison
By Nate Parsons
Belgian ales are known for superior quality and exquisite world class taste.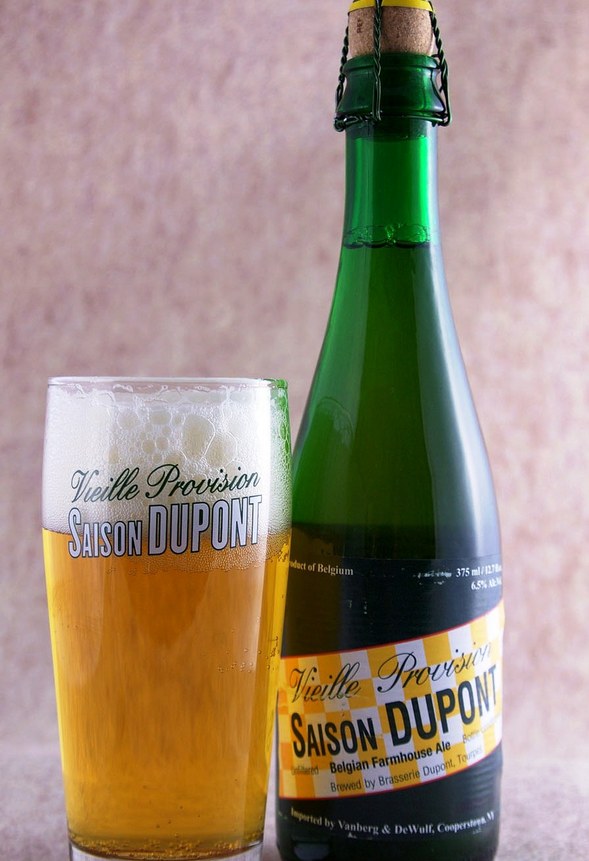 Tasting Notes
Beer:
Saison Dupont
Brewery:
Brasserie Dupont
Origin:
Hainaut Province, Belgium
Style:
Saison
ABV:
6.5 percent
Glassware:
Pint - Nonic or Tumbler
Description:
Poured into native glassware, the hue is sunny, opaque orange with strands of effervescent bubbles supporting a billowing head. The bouquet is amazing, waves of tart citrus slightly muted by grassy yeast, ground pepper and a subtle hint of brett (often referred to as funk.) Initial intake smacks of fresh citrus held in check with complex traces of clove, coriander and white pepper. The malt foundation offers depth and balance, while the citrusy hops morph into a refreshing crisp tingle on the back of the palate. Astonishing!
Conclusion:
Not worth leaving the spouse over but could make a strong argument.
Where to Purchase
The Wine Seller, 2721 Plymouth Road, Ann Arbor - 750ml for $9.99
Plum Market, 375 North Maple, Ann Arbor - 750ml for $9.90
Main Street Party Store, 201 N. Main St., Ann Arbor - 750ml for $10.99
The serving ritual itself reads like a seduction: a vessel carefully retrieved from a chilled cellar held supportively not to disturb the sediment. The tissue wrapping is parted with care to reveal a shapely bottle. The wire cage unhooked releases the cork with a sigh.
Frothy ale flows lovingly into elegant glassware shaped to hold the subtle bouquet and beads of seductive flavor. Anticipation surrenders to the touch of chilled glass, and inevitably the act of consumption — a world class affair indeed.
My affection for Belgian ale started in in 2005 when I picked up the July issue of Men's Journal. I typically don't read this sort but the cover claimed, "The 8 Best Beers on Earth - Bar None!" Thumbing through the article I was introduced to La Chouffe, Rochefort, and Fantome for the very first time. Saison Dupont was voted best in show, described as "earthy, herbal, and impossibly delicious". Intrigued I quickly concluded the world of Belgian beer deserved further attention, and I would start at the top.
Saison, meaning "season" in French, is perhaps one of the most interesting and diverse beer styles in existence. The style does not have the pedigree of a Porter or Bock but rather humble beginnings in Southern Belgium. Saisons are complex, well balanced and refreshing, which makes a perfect summer companion.
Nate Parsons is a contributor to AnnArbor.com and can be reached at modevin@yahoo.com.